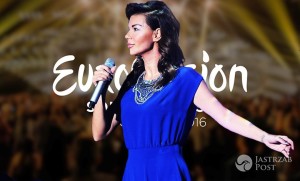 Polish Television closed yesterday the submission period for Krajowe Eliminacje – their National Final, which is scheduled for the 5th of March in Warsaw. According to JastrzabPost, almost 70 songs have been submitted. Amongst them are well known Polish artists.
Yesterday it was the last day of submissions for the Polish national final. Aside from Edyta Górniak who confirmed her intentions to take part at the upcoming Krajowe Eliminacje, a lot of other famous Polish singers submitted songs to TVP in order to win the Polish ticket for the 2016 Eurovision Song Contest in Stockholm.
Let's take a look at some of them:
Margaret
Margaret submitted her "energetic" pop song the last day of the submission period just like Edyta. She is well-known in local music industry thanks hits such as Thank You Very Much, Wasted, Start a Fire and Heartbeat". Margaret has been mentioned as a candidate to represent Poland for years. Her song this time is called Cool Me Down and it's mentioned that Arash (Azerbaijan 2009) co-wrote her song for the Polish National Final this year.
Michal Szpak
Michał Szpak is a young Polish singer who found fame on the first series of the Polish X Factor in June 2011. He ranked second behind Alexandra Burke. Michal confirmed that the song he submitted to Krajowe Eliminacje is Color Of Your Life.
Kasia Nova
Kasia started her career as a model. She competed for the title of Miss Poland in 2005. In 2008 she released her first single. She also tried to represent Poland at the 2008 Eurovision Song Contest without success as she only reached the 11th place in the Polish national final. She will fight for Stockholm with Love is Music submitted by American Label from Los Angeles.
Szymon Wydra
Szymon Wydra is a Polish rock vocalist, poet and finalist on the first edition of Polish Idol. On December 13, 2002, his band released their first album. He strongly criticized illegal downloading of his work from the Internet. With his band, he has released five albums.
Monika Urlik
Monika became famous after her participation in the talentshow The Voice of Poland in 2014. Her name was rumoured to represent Poland last year.
Krajowe Eliminacje as the Polish national final is called will be held on the 5th of March in Warsaw. The Polish representative in the 61st Eurovision Song Contest will be selected by televoting 100%, between 5 to 10 entries. Poland returns to a national selection format for the first time since 2011.
Poland in the Eurovision Song Contest
Poland debuted in the Eurovision Song Contest in 1994, the same year they achieved their best placement in the contest when their superstar Edyta Górniak with her song To Nie Ja gained a second place. Since then Poland have only achieved a top 10 place in the final once, in 2003, when Ich Troje performed Keine Grenzen in Riga.
This will be their 19th entry in the contest. This year Monika Kuszyńska represented the country in Vienna. With 10 points she ended 23rd out of 27 in the Grand Final.
Below you can watch Monika Kuszyńska performing her song In The Name Of Love at the Eurovision Song Contest in Vienna: