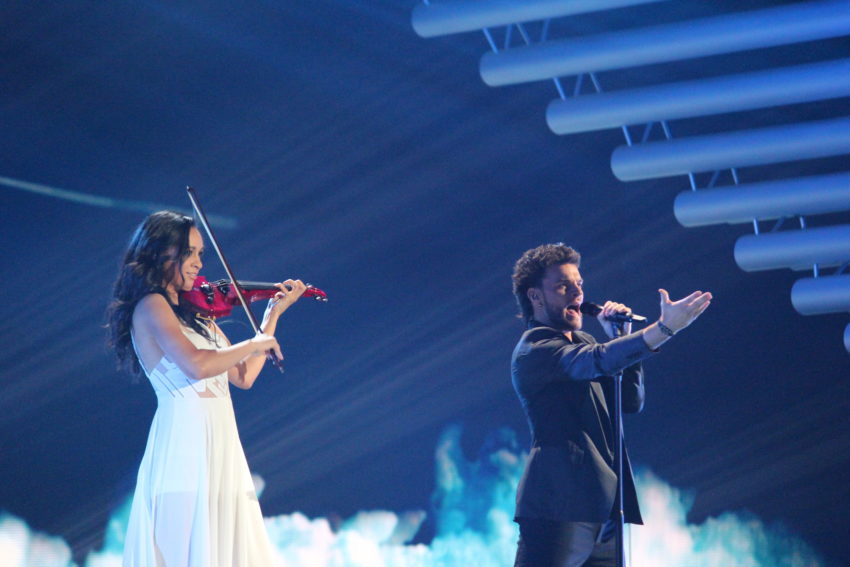 The Belarussian Broadcaster, BTRC, announced how they will select their next representative at the 2016 Eurovision Song Contest in Stockholm next May. Power are given to the people and preference to local language will take place as well.
Only the viewers at home with their phone calls and SMS will determine the result of the Belarussian national final, as it has been decided in a meeting led by the Belarussian Minister of Culture, Boris Svetlov, in Minsk. This has also been approved by the permanent members of the Belarussian delegation in charge of Eurovision at BTRC. The finalists of the natinal final will be chosen by a special jury that will be announced on a later time. The broadcaster is starting their open call for entries from the 23rd of October onwards.
As BTRC also announced, they will prefer songs in their native language, without excluding songs in other languages. Gennady Davydko, the chairman of BTRC, has already said about this issue:
We intend to look for next year's song in the Belarusian language. We aren't excluding songs in English, Russian, French, or even in Hindi, but preference will be given to those in the Belarussian language.
Belarus in the Eurovision Song Contest
Belarus has participated in the Eurovision Song Contest 12 times, debuting in 2004. The country entered the contest in the same year that semi-finals began to be used to determine who would compete in the final. Belarus has so far managed to qualify for the final four times (2007, 2010, 2013 and 2014) Their best result until now is a 6th place in 2007 with Dmitry Koldun and his song Work Your Magic.
Belarus is also known in Eurovision, for the interventions in their entries by the president of the country Alexander Lukashenko, who has changed the results of their national final a lot of times!
This year the country was represented by Uzari & Maimuna who failed to qualify in the final as they ended 12th in the 1st semi-final with their song Time.
Below you can watch Uzari & Maimuna performing their song Time, at the 2015 Eurovision Song Contest in Vienna: