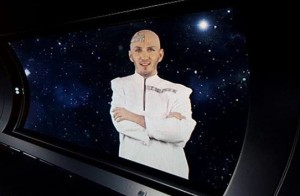 Mihai Trăistariu's Paradisio didn't get a good start. He was the hero everyone wanted back to the Eurovision Song Contest, but was soon fighting against a leak of the official video a day earlier, and just as he had won that battle, the video was met with criticism and error accusations. Now, he took the step to delete it, replaced it with a simple lyric video while he makes not just one, but two videos. 
As we reported yesterday Mihai Trăistariu's song, with which hopes to take part in the upcoming Eurovision Song Contest in Stockholm, received a lot of bad comments from the very first moment it was released first without his permission and later when he published the official video YouTube. Today Mihai decided to delete the video that according to him costed 15,000 € and replaced it with a lyric video. He said about it:
Paradisio had substandard visuals, but I promise to come back with a better video before the 4th of March.
He added shortly after publishing of this article that he will make not just one, but two new videos. One will be a correction of the original one, and another one will be a brand new one which is not taking place in space. He is working together with two Bucharest based companies to create the new videos.
The problems for Paradisio seems not to end and who knows what else can happen until the 4th of March when the semi final of the Romanian national selection will take place. For his dream of a Eurovision comeback, let's hope things starts to look brighter for poor Mihai.
Below you can watch the new lyric video Mihai released to replace the one he deleted: