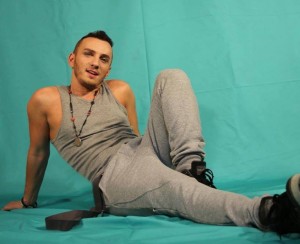 Mihai Trăistariu has just released the song he hopes will take him back to the 2016 Eurovision Song Contest.The Romanian national selection will kick off on the 4th of March, and hopefully we will see this one in the final on the 16th as well. Mihai's last Eurovision attempt finished 4th.
Updated on the 25th of January 2016: This year's song from Mihai is called Paradisio was unofficially released yesterday on YouTube. As the news started spreading the video was deleted for what appears to be Miahi claiming copyright over it. On his Facebook channel, Mihai made it clear that he didn't not want the clip available already yesterday:
Mihai published then today the official video clip of Paradisio:
The Romanian selection will start on the 4th of March with a semi-final and the final is scheduled for the 16th of March.