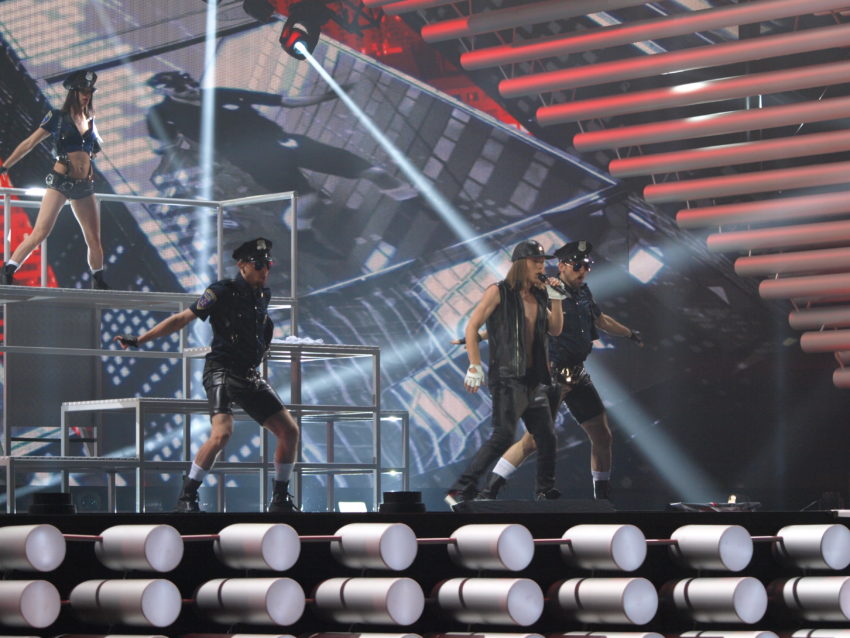 Moldova and its public broadcaster TRM, was one of the last few countries to confirm confirm its participation for Stockholm 2016. They have done it and now also revealed more information about their selection; O Melodie Pentru Europa.
TRM, the Moldovian national broadcaster, calls for songs. Whoever wants to apply for the selection can do it until the 7th of December. After the deadline has passed, TRM will cut down the received songs to 50 who will compete in the live auditions on the 19 December, which will be broadcast online. Then, it will be up to the jury to pick which 24 acts qualify to the TV live shows that will be held on the 23rd and 25th of February via TRM.
12 songs will compete in each semifinal. In each semi 8 acts will go through, 7 songs decided by a 50/50 televote-jury vote and 1 song decided 100% by televote. 16 songs will compete in the grand final on 27 February. The winner will be determined by the combination with 50% of the votes from the jury panel and 50% from the Moldovan audience. A remarkable update in this year's regulations is that any entry (except songwriters, who can still come from abroad) involved should own Moldovan citizenship.
Complete set of rules for O Melodie Pentru Europa 2016 can be found on the website of the broadcaster.
Moldova in the Eurovision Song Contest
Moldova has participated in the Eurovision Song Contest 11 times, debuting in 2005. The debut year remains the country's most successful result, when they ended in 6th place. The country's only other top ten result was in 2007, when they finished tenth. Moldova has reached the final eight out of eleven times, failing to get through in 2008, 2014 and 2015.
Last year Eduard Romanyuta with I Want Your Love ranked 11th in the first semi-final out of 17 with 41 points, and due to that result just unable to continue to the final.
Below you can watch Eduard Romanyuta performing his song I Want Your Love at last year's Eurovision Song Contest: