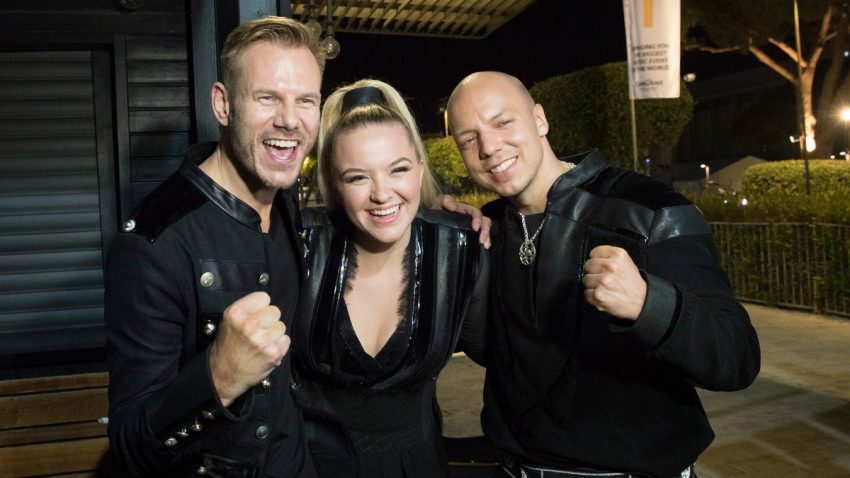 They were the public's favourite at last year's Eurovision when they represented Norway with Spirit In The Sky. Now KEiiNO return with their latest release Black Leather and another first.. throat singing.
It has been an extremely successful year for the group, even though they did not win Eurovision 2019. The public's desire to see the group live, have taken KEiiNO all the way round the world from Australia to Scotland.
It was while attending a song writers camp in Scotland that the band came up with their follow up Dancing In The Smoke. In the town of Berlin, at the men only club Berghain, they wrote their latest song Black Leather. The accompanying video, directed by Philip Jestädt, is a pop tribute to the club scene in Berlin. It portrays a future where gender identification and expression are no longer barriers. Band member Tom's husband features in the video.
As well as Fred's Sami Joik, this song is the first to feature a second traditional singing style of an indigenous culture. This would be Inuk throat singing, which is supplied by Charlotte Qananiq. Adding to Alexandra's vocals the song is a potent mix.
Take a peek at the video below of Black Leather, one of the titles to be featured on their upcoming album due to be released on March 23.