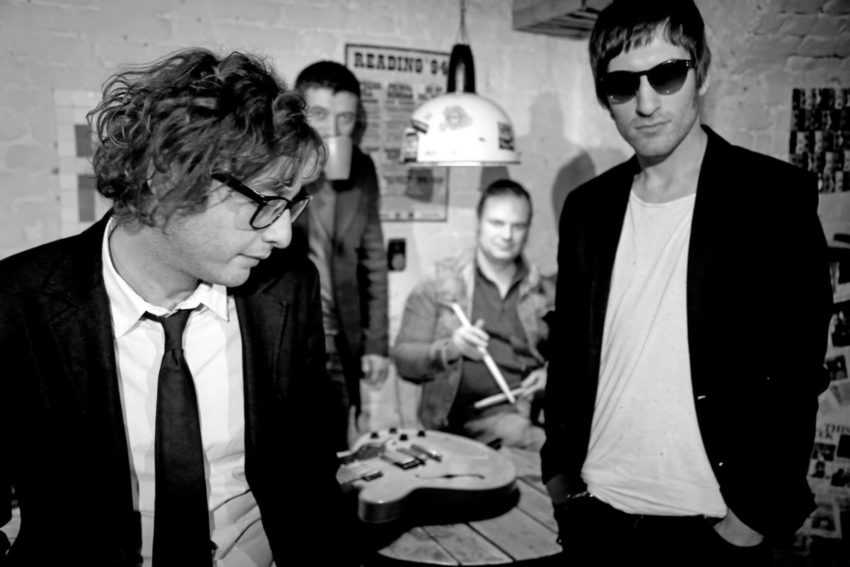 Georgia is back to an internal selection after having run a national final in 2015. The Georgian broadcaster GPB revealed today the names of their internally selected artists for Stockholm. These are Nika Kocharov & Young Georgian Lolitas.
The announcement has taken place through a special press conference held in the GPB offices in Tbilisi. Nika Kocharov & Young Georgian Lolitas form an alternative band, known in Georgia for its Indie music. The broadcaster announced that they will run an open selection for the song that the band will perform in Stockholm. Songwriters are asked to send songs in a specified style. The requested style is described as one of melodic song structure of alternative and indie rock with electronic beats, synths and/or samples, and a club orientation of post-disco dance music.
GPB will run an open selection for the song. All interested songwriters are asked to send in their songs in audio version, a photo and a CV to [email protected] from December 15 until January 8. The top five entries selected from the submissions will be performed in a televised show where the votes of an international jury and a public televote will decide the winning song.
This is the 3rd band that will compete at the 2016 Eurovision Song Contest, after Highway for Montenegro and Minus One for Cyprus.
Georgia in the Eurovision Song Contest
Georgia has participated eight times in the Eurovision Song Contest, having debuted in 2007. Their only absence occurred in 2009, when, although Georgia planned to attend the contest in Moscow, it was later decided to withdraw after the European Broadcasting Union demanded that the lyrics of their entry for that year were rewritten so that references to the Russian prime minister, Vladimir Putin, were removed.
Georgia has failed to qualify only twice, in 2012 and in 2014. Their best results are two ninth places in 2010 and 2011. This year in Vienna, Nina Sublatti and her song Warrior were chosen to represent Georgia in the contest. The entry managed to qualify from the first semi-final and Nina Sublatti eventually finished at 11th place in the grand final.
Below you can watch a live performance of Nika Kocharov & Young Georgian Lolitas: