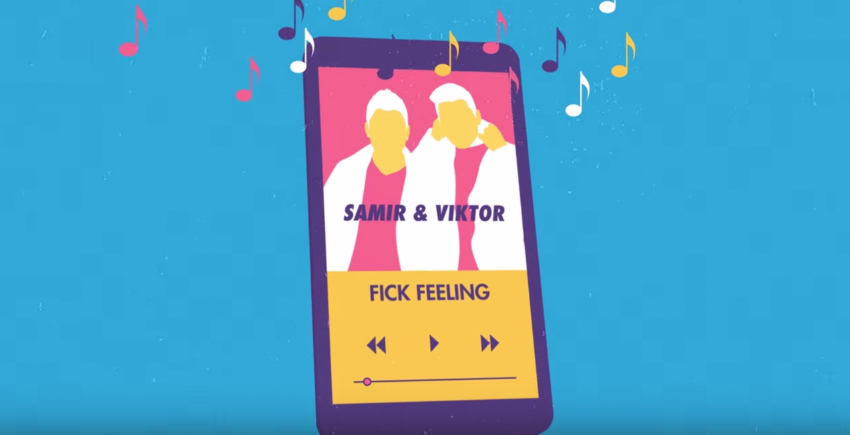 Melodifestivalen contestants Samir & Viktor released new music this week. The lyric video for their new song Fick Feeling was released online, and reveal that the popular duo is continuing their usual happy fun style.
Samir Badran and Viktor Frisk (known as Samir & Viktor) took part at this year's Swedish national selection of the Eurovision Song Contest, Melodifestivalen with a song called Bada nakna. Their performance became famous for having the singers take their clothes off and run around in water, although finishing last in the grand final.
This week, the duo released a new song called Fick Feeling, the song is similar sounding to their song from last year's Melodifestivalen, Groupie as they sing with similar "oh-yo-yos".
As usual, Samir and Viktor uses quite some interesting lyrics as the song goes "Hey, we are back, the whole of Sweden is wondering why…, we got feelings, we got feelings."
Samir and Viktor, there is no doubt you guys have feelings and we feel you too. Check out their new single here: