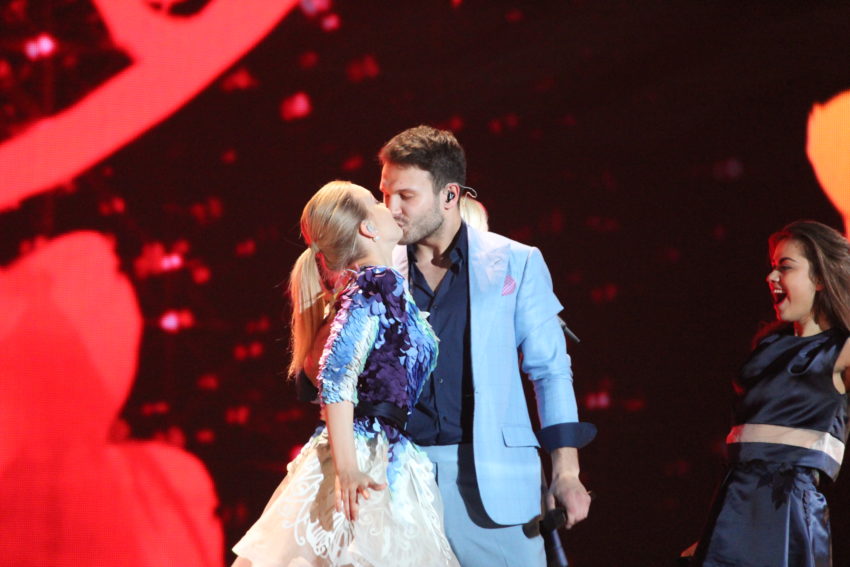 LRT, the Lithuanian broadcaster, opened today the submission period for this year's national selection. Eurovizijos Dainų Konkursą 2016 will be the format Lithuania will be using for selecting their representative for the 61st Eurovision Song Contest in Stockholm. Submissions for the competition are open now and will close on 1st December.
A national selection named Eurovizijos Dainų Konkursą 2016 will be used to decide Lithuania's entry for 2016. Submissions to compete close on 1st December and all entrants (singers, authors) must be Lithuanians or foreigners having a permit for permanent residence in Lithuania.
The dates of the Lithuanian national final remain unknown and will be announced at a later time. All singers and songwriters wishing to represent Lithuania can send their submissions by completing the required form on the official site of the Lithuanian Broadcaster (LRT).
You can find the rules in English here.
Lithuania in the Eurovision Song Contest:
Lithuania has participated in the Eurovision Song Contest 16 times, debuting in 1994. Their first entry was a true disaster as their representative, Ovidius Vysniauskas, ended last with zero points. After that failure, Lithuania  withdrew from the contest not returning until 1999 when the nation took part in the contest with a song named Strazdas, which was in the Samogitian dialect of Lithuania.
Their best result is a 6th place in 2006. Lithuania is the only Baltic country that has not won the contest yet.
Last year, their entry was selected through the national final "Eurovizijos" dainų konkurso nacionalinė atranka. The nation was represented by the song This Time, written by Vytautas Bikus and Monika Liubinaitė. The final was held on the 21st of February in Vilnius. Vaidas Baumila and Monika Linkyte won the contest with the song This Time. It was originally planned that a solo act would represent Lithuania but, in the end, it was decided that both of them would wave the Lithuanian flag in Vienna. They finished 18th in the Grand Final.
Below, you can watch Vaidas and Monika performing their song This Time (taken from Lithuania's rehearsal for the Grand Final)