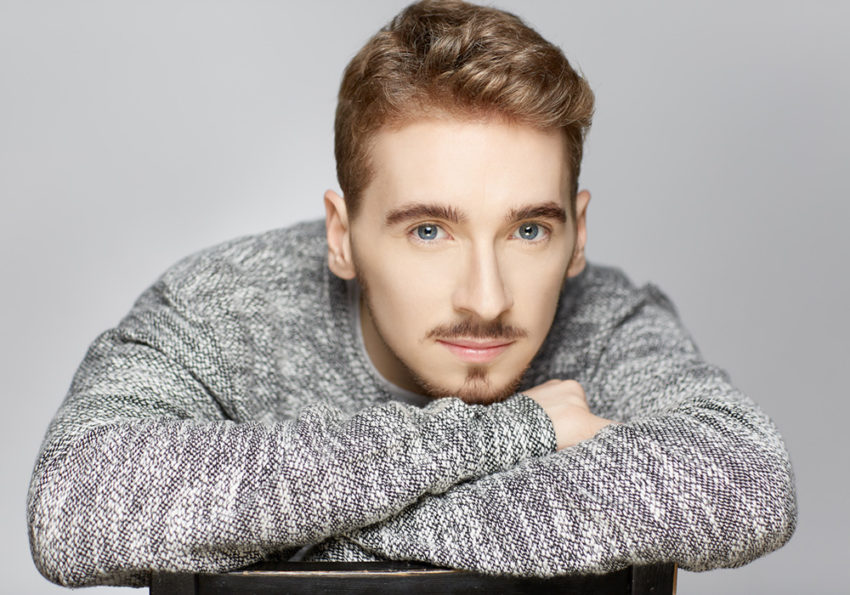 2017's Austria representative, Nathan Trent, performed a cover of this year's Eurovision Song Contest winner, Amar Pelos Dois. The performance took place in Trent's hometown and had a very special guest, his father.
It's not everyday that you hear someone who doesn't speak Portuguese nailing a cover of a Portuguese song. On the other hand, it's quite often that Nathan Trent – Austria's representative this year – covers a Eurovision song. On top of that, it's getting more and more common hearing Trent's beautiful voice in other languages. Just recently – a few weeks after treating his fans with an Italian version of Running On Air –  the pop singer released a Spanish version of his Eurovision entry, titled Aire.
Following the trend, last Monday, the Running On Air singer along with the Tiroler Symphonie Orchestra impressed the audience by covering Salvador Sobral's Amar Pelos Dois, this year's Eurovision winning song, almost fluently!
This must've been a very special performance to Nathan. It not only took place in his hometown Innsbruck but his father took part in it by playing the violin. The singer posted a snippet of the performance on his social media: "I had so much fun! I hope you guys like it!" We sure did!
A snippet of yesterday's performance of "Amar Pelos Dois" with orchestra! I had so much fun! Hope you guys like it 🙂 pic.twitter.com/gj9hkAjv0I

— Nathan Trent (@upTrent) July 4, 2017