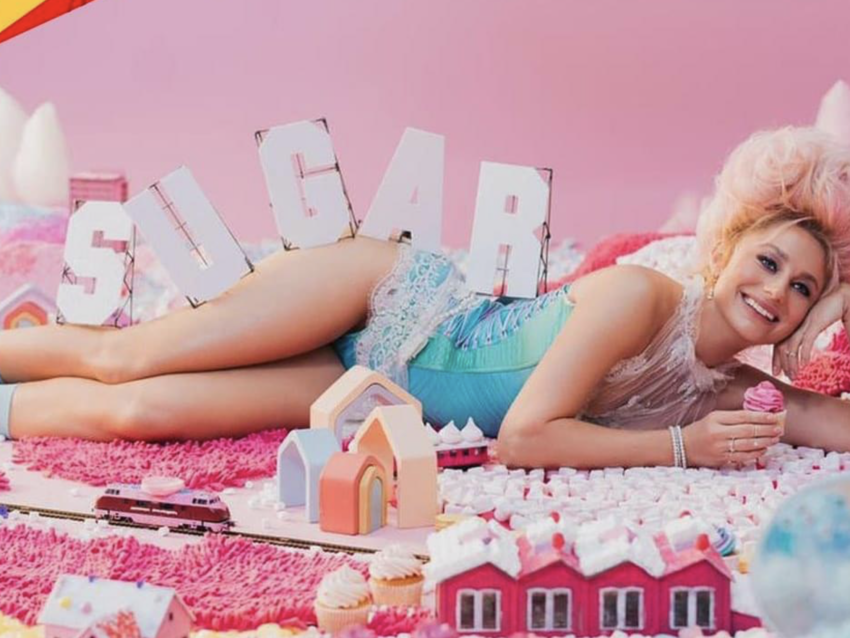 Today, Moldovan Television (TRM) released the video of the song, Natalia Gordienko will sing at the Eurovision Song Contest 2021. The song is called, 'Sugar'.
Sugar was written by Sharon Vaughn, Filipp Kirkorov and Dimitris Kontopoulos. This is the same team who wrote Natalia's proposed entry for last year, Prison. Sharon also wrote Greece and Estonia's proper entries last year. Filipp, of course wrote Sergey Lazarev's entries as well as Moldova's 2018 entry amongst many others. This will be the 13th song, Dimitris has produced for the Eurovision Song Contest.
Sugar was presented at a special on-line event, held in Moscow. Before the song was presented, Natalia performed a mini concert featuring old Eurovision classics, mostly written by Philipp Kirkorov.
Moldova will perform in the first half of the second semi-final to be held from Rotterdam on the 20th of May 2021.
Watch the video for Natalia's 2021 entry, and below it, you can read more about her.
Natalia Gordienko was born on 11th of December 1987 in Chișinău, now in Moldova. Her first involvement with the Eurovision Song Contest came in 2006, when at age 18, she was the lady who made multiple costume changes with the song Loca. Representing Moldova with Arsenium and Connect-R, the trio placed 20th.
After a short period of being a DJ, Natalia released the album, Time in 2010. The following year she released a second album, Canuna De Flori, and that's been it for now. Last year she should have represented Moldova, with the song, Prison.
Moldova At The Eurovision Song Contest
Moldova first appeared at Eurovision in 2005 with Zdob și Zdub and the song Boonika Bate Doba, which placed 6th, a pretty good start. The band returned in 2011 with So Lucky, but this time they finished in 12th place.
This year will be Moldova's 16th visit to Eurovision. From prior entries they failed to qualify five times. They have finished between 11th and 20th, also five times. Natalia Barbu with Fight in 2007, and DoReDos with My Lucky Day in 2018, both finished 10th.
That leaves their best and worst placing in the final, which both came from the same act. Sunstroke Project with Mr Saxophone Man came 22nd in 2010 with Runaway, but ended in 3rd place in 2017 with Hey Mamma.