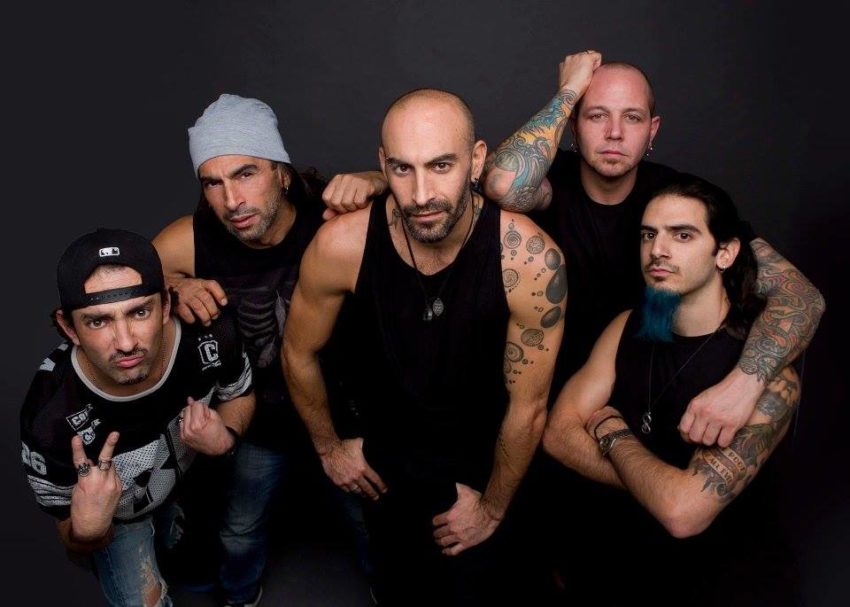 One month after CyBC announced that Minus One will represent Cyprus in Stockholm, the rock band's drummer, Chris J, talks to EuroVisionary about their feelings for their participation, their collaboration with Thomas G:son, when we will be able to hear their entry and if they will soon sing naked at a party in Nicosia!
First of all, congratulations on having the honour of representing Cyprus at the Eurovision Song Contest. How do you feel about it?
We feel great! We're extremely excited about it. We see this as a great challenge to add to our bucket list. It should be an awesome ride and we're really looking forward to it.
Last year you competed in the national selection, the Eurovision Song Project. The jury voted for you, but you failed to win the hearts of the TV viewers. Do you have any explanation on what went wrong there?
This project was in the same format as all the reality shows out there. It is no secret that people all over the planet are able to take advantage of this if they wish to do so. But that's how it goes, and there is no other way to do it really.I wouldn't call it a failure because people showed us a lot of love despite the position we got in the televoting and we gained a lot of fans and support.
How is the collaboration with Thomas G:son going – do you think that he, as a Eurovision winner, can contribute something different?
We hit it off from the beginning with Thomas and realized we were on the same page very quickly. What is interesting in this case is that it is pretty different from what he has been doing in Eurovision. We see this as a good thing. Many people do not know that he was a guitarist in a hard rock band in the 90's. This is a collaboration so we are co-writing the song – there is a lot of "us" in it.
You normally play rock music so we assume that you will present that for Eurovision. It is rare that a rock song does really well, is that something you are thinking about when working on the song?
Maybe they don't do that well with the voting but we have noticed that they gain a lot of appreciation. We are not a Metal band so don't expect to see something like Wig Wam or Lordi. Our stuff is quite radio friendly and easy listening, however… yes, it will still be a rock song of course.
When can we expect the song to be revealed?
Probably around the end of January.
Do you follow the Eurovision Song Contest and if so do you have any particular favourites among previous entries?
We do follow it to a certain extent but I wouldn't say we are hard core Eurofans. There are five of us so we all have different favourites, we do all agree on liking Wig Wam's In my dreams though.
Have you planned any promotion before the Eurovision Song Contest?
We are at that stage now actually. We have put together a great team of people and we are getting everything organized. It is still early so we don't have to rush anything at the moment.
You will be going to Stockholm for Eurovision – what do you know about the city?
Well we could say that we are looking forward to their meatballs and end it here, but we ain't. We've never been to Stockholm or Sweden in general but we do know that it is the world's smallest big city, and that the Globe Arena is currently the largest hemispherical building in the world. Oh…and they love their happy hours.
Which question that I didn't ask would you like to ask yourself, and what would the answer to it be?
Question: Are you really gonna perform naked at the Downtown naked party?
Answer: We can't answer that!

*Downtown party is a charity Christmas party to be held on 12th of December for children in Cyprus that need economic support.
Minus One will sing for Cyprus at the semi-finals of the Eurovision Song Contest 2016 a song they will co-write with the Swedish Eurovision veteran Thomas G:Son. Below you can watch a video message Minus One sent to EuroVisionary for all Eurovision fans. EuroVisionary would like to thank them and wish them the best of luck!