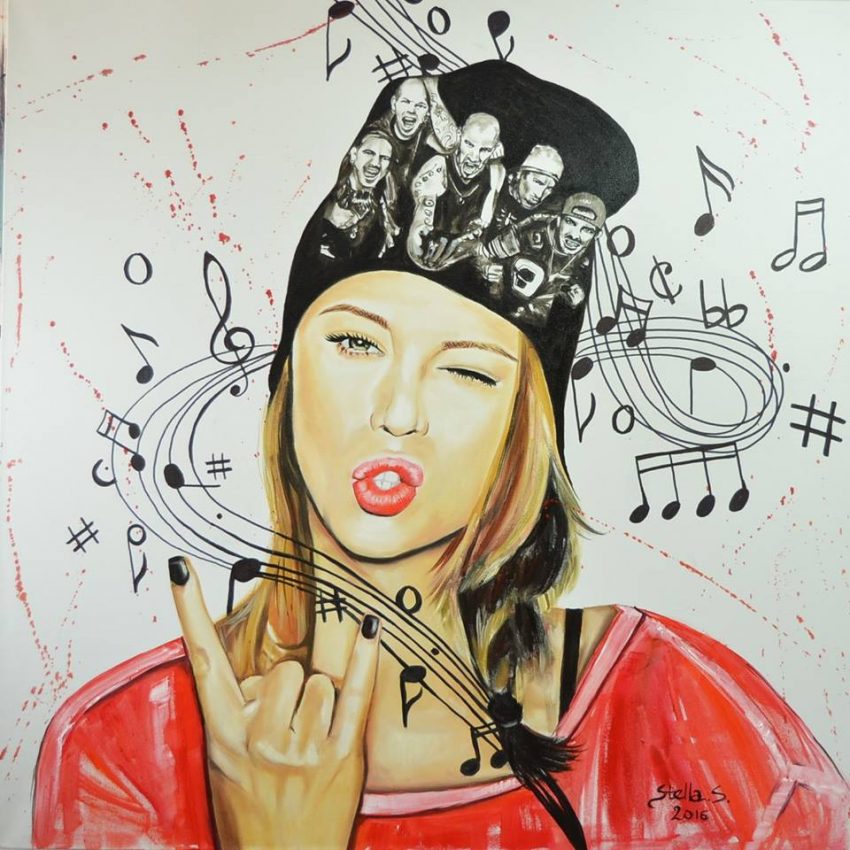 Minus One the band that will represent Cyprus in the upcoming Eurovision Song Contest with their rock/pop song Alter Ego, united their powers with famous Cypriot artist Stella Stylianou in a charity project for cancer patients that have lost their hair during their treatment, providing them with free wigs.
Stella Stylianou who is a well known artist/painter in the Mediterranean island, has made a painting based on the love she has for music and for this years Cypriot participants in the Eurovision Song Contest, Minus One. The income from the sale will be donated to a new fund called "WIG FUND", which supports cancer patients by providing them free wigs during their treatment.
Minus One supported this cause from the very beginning and posted a video in their official page in Facebook promoting the sale of the painting. You can watch below the video Minus One created along with Stella Stylianou for their good cause:
Anyone interested in purchasing the painting can send an e-mail to [email protected] or contact the Minus One's Facebook page and will receive all details and a private view of the piece .
In the video below you can watch Alter Ego, the Cypriot entry for the 2016 Eurovision Song Contest: