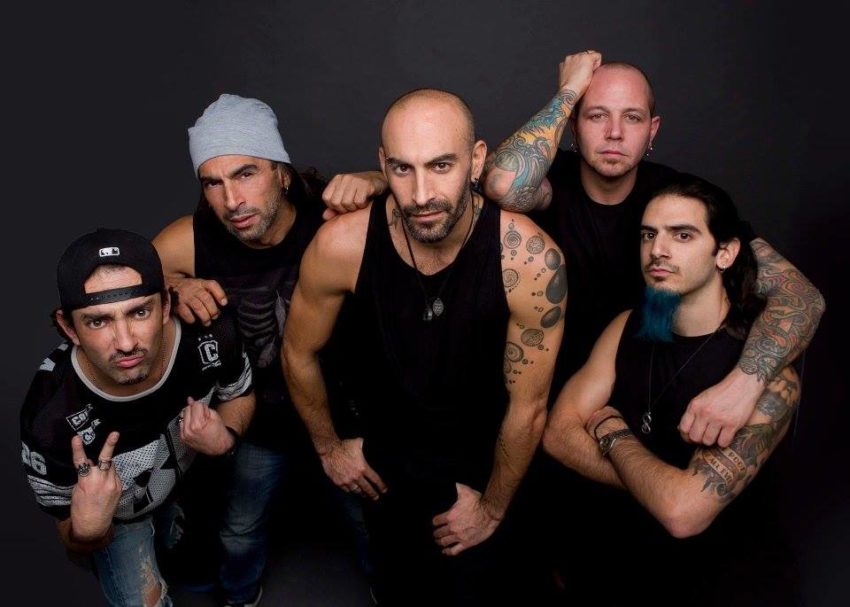 Having released their 2016 Eurovision entry on Monday, Minus One are now planning their next steps in order to best promote their entry, Alter Ego. They are already scheduled to take part in the 3 most important Eurovision events organized annually before the contest, where many artists participate in the effort to advertise their songs.
Minus One began their Eurovision journey with positive feedback, from the first moment their official video of Alter Ego was uploaded to Youtube. They are working very hard rehearsing every day. In an interview they gave recently, they revealed that a Swedish company has been taking care of their stage appearance for the Eurovision Song Contest.
Τhe band have confirmed their participation in three major Eurovision events, which are annually organized before the Eurovision Song Contest. Specifically:
Moscow Eurovision Party
Minus One along with at least 10 more participants will have the chance to present their Eurovision entries at Vegas City Hall on the territory of Crocus City complex on the 3rd of April. Dmitry Guberniyev, who is the Russian Eurovision commentator will present the event, Sergei Lazarev will also be there, of course.
Amsterdam Eurovision in Concert
A week later, on April 9th, Minus One will attend  the most successful Eurovision event after the Eurovision Song Contest itself. At the Melkweg music venue, Hera Björk and Cornald Maas will host the annual Eurovision Concert in Amsterdam. Currently the participation from 6 artists are confirmed, but we can expect this number to reach 20+. Confirmed are Rykka from Switzerland, Douwe Bob from Netherlands, Eneda Tarifa from Albania, Iveta Mukuchyan from Armenia and Highway from Montenegro, and Minus One then. This will be the 8th edition of the event.
The London Eurovision Party
Nicki French and Paddy O' Connel will host the 8th edition of the London Eurovision Party in Cafe De Paris. The other participants haven't been announced yet, however last year sixteen contestants attended the event.
(There is a 4th large preview party in Riga, Latvia, but the band is not scheduled to show up there.)
Minus One, in a conversation we had with them, regarding their preparations for the upcoming Eurovision Song Contest and the scheduled promo tour, told us:
We will do our best to bring a good place for Cyprus. We have decided to take part in those events to promote Alter Ego because they are the most important ones. Our Eurovision project is a team effort. We set up with CyBC a very good team, trying to predict everything possible.
Minus One sent us this picture from their rehearsals:
Below you can watch the Cypriot entry for the 2016 Eurovision Song Contest: