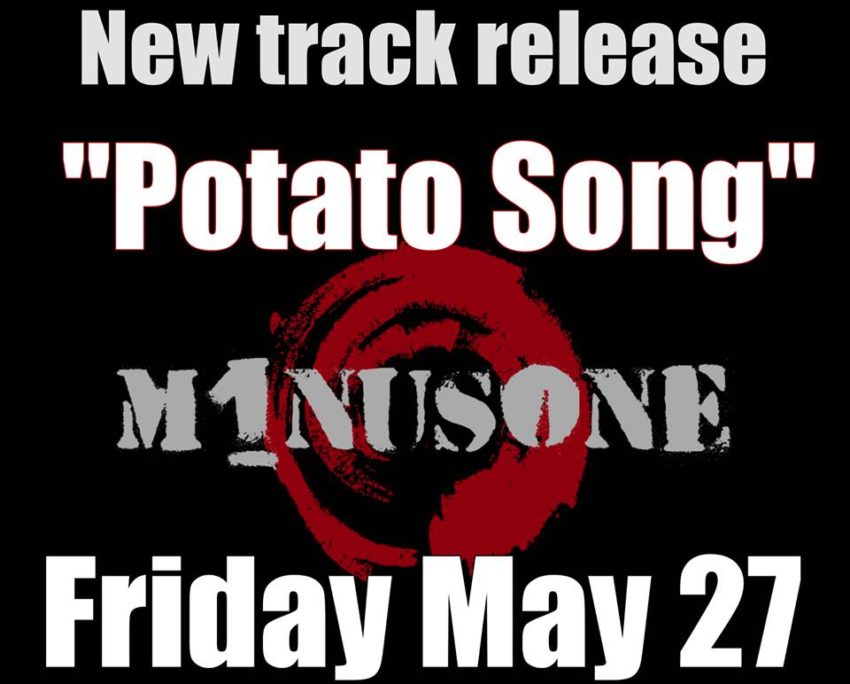 After their Eurovision Song Contest experience, Minus One is ready to release a new song. Potato Song will be released in just two days and is the first of a series of new tracks from the rock band which represented Cyprus this year.
The 2016 Eurovision Song Contest ended for Minus One with mixed feelings as although they managed to qualify to the Grand Final through a tough semi-final, their 21st placement in the final was a disappointment.
Minus One are now ready to release a new song. Through their official page they announced that their new track is called Potato Song (Just Wanna Dance). Minus One revealed to EuroVisionary that this is the first of the 3 new songs they are going to release in the next period of time. Potato Song has however already been presented at Eurovillage in Stockholm, but not yet released. It's a rock song, radio friendly like Alter Ego and their aim is people to like it as much they liked their Eurovision entry. The song will be available on the 27th of May on ITunes as well as on YouTube in form of a lyrics video.
Minus One is also to give a last gig in Nicosia on the 28th of May as a season ending in DownTown, the club which hosted them this year.
Below you can watch Μinus One perform their entry Alter Ego on the 2016 Eurovision stage in Stockholm's Globe Arena:
Update on the 27th of May 2016: The Potato Song has now been released and can be heard in the video below: