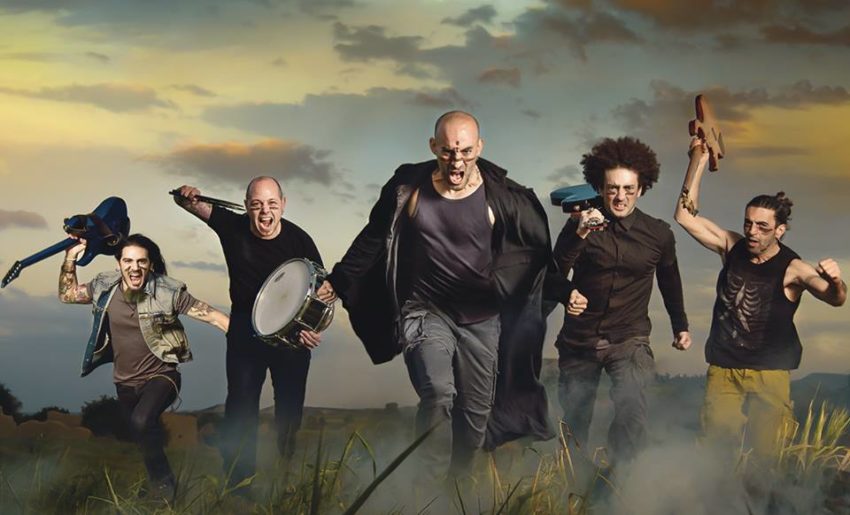 You can't get rid of Minus One very easily. They are now working on a Greek-oriental version of Alter Ego which will be altered in a way so that it can fit for Asiavision – unless they win the Eurovision Song Contest in Stockholm next month.
Update: This was an April Fools joke. Minus One still goes for the victory in Stockholm, but so far with no plans for Eurovision Asia.
Minus One are working very hard rehearsing their song Alter Ego every day in order to be ready for Stockholm. Τhe band have confirmed their participation at three major Eurovision pre-parties here in April. They are going to the Eurovision Song Contest with the goal to win it all, and if they don't… well you won't get rid of them that easily as they have a surprise up their sleeve as we can reveal today: They will simply take part in Asiavision with a Greek-oriented version of Alter Ego!
If we can't win the Eurovision Song Contest, we are going for the next big thing, which must be Asiavision. Due to Cyprus' geographical location, Cyprus will be able to participate, and with a few changes this Greek-orientated version should be able to do it.
So there you have it, if you don't want Minus One to take part in Asiavision, you better vote for them at the 2016 Eurovision Song Contest.
Below you can test your knowledge about Minus One in our little quiz where there is no question about this new Greek version. Remember to brag about your result afterwards if you do well, and if you don't, you can also just try again, just like Minus One.
Minus One (Cyprus 2016)
Minus One took part in last year's Cypriot Eurovision selection, but with which song? Check your knowledge about the band in this quiz.