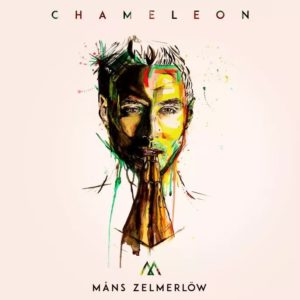 Chameleon is both the name of a colourful lizard and the just as colourful new album from the 2015 Eurovision Song Contest winner, Måns Zelmerlöw. The album contains 10 tracks, one of them being his interval act song from this year.
The new album from Måns Zelmerlöw is packed in a colourful cover. It displays a front faced picture of Måns' head pretty much shaped liked a buket of flowers. Whether or not he looks like a Chameleon in it will be up to people's imagination, but it is at least the title of the album.
After winning the 2015 Eurovision Song Contest trophy for the song Hero, he was naturally involved in the 2016 contest held in Stockholm. He hosted the event just as he performed as interval act with the song Fire In The Rain. That song, which also became an international hit, is included on this new album.
Chameleon contains 10 tracks, all in English and released yesterday. If you haven't yet written your Santa letter, you might want to add this album.
Track list for Chameleon
Glorious
Beatutiful Lie
Happy Land
Round Round feat Nabiha
Whistleblower
Hanging On To Nothing
Renegades
Primal
Fire In The Rain
Wrong Decision
Below you can watch our video from the 2015 Eurovision Song Contest which Måns won with the song Hero.