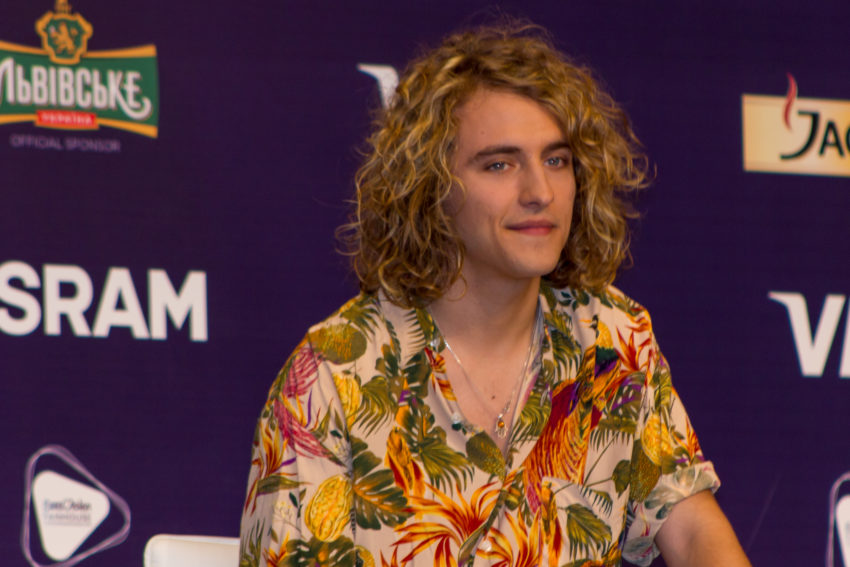 With his new single, Manel Navarro wants to send the message that he has raised himself and is back stronger than before. The Spanish 2017 representative decided to put aside his reggae roots and go deep by exploring the heartaches of life. This is Navarro's overcoming message after the Eurovision's fiasco.
It is not totally wrong to say that 2017 was one of the most controversial years for Spain at the Eurovision Song Contest. The polemic started right from their national selection – Objetivo Eurovision – where the jury overpowered the public's choice. Therefore, Manel Navarro defeated Mirela's Contigo and was selected to go to Kyiv with his reggae fusion song Do It For Your Lover.
Already in Kyiv, Manel wasn't luckier. In fact, his performance became viral for the worst reasons and Spain ended up last. That was one of the reasons for the release of Keep On Falling, according to his Facebook statement.
This is my overcoming and anti bullying message. I hope you help me share this with the world so that we can all love in the same way.

I think we've all been through this, but we do get up and the best ones are the ones that have enough strenght to do so
Keep On Falling – also composed by Manel himself – is an English track that discusses hard times and how to overcome certain situations in life. It's not a feel-good song like the previous one, but an empowerment one: "But I keep on falling to the edge of the darkness", he sings. "All I need is a spark that shows me the way".
In the music video, Manel builds a music box that is capable of curing delusion, heartbreak or any other bad feeling. Check it out!