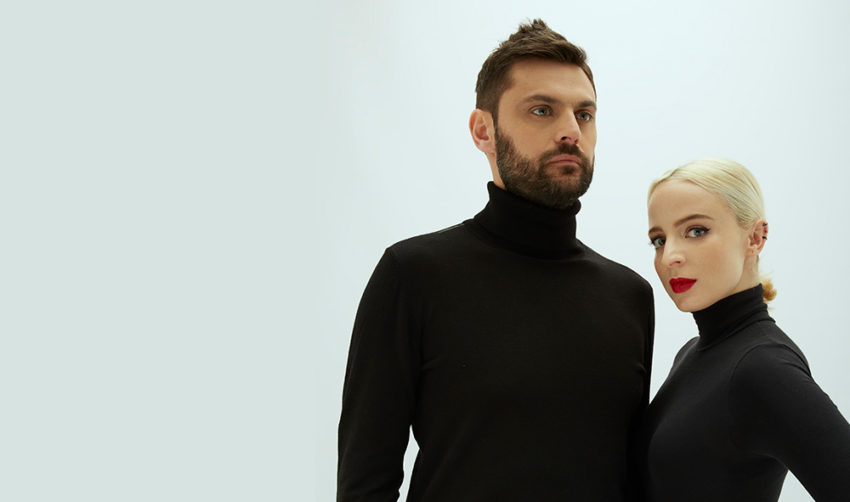 Tonight has seen Female/Male duo Madame Monsieur win the French National Final, Destination Eurovision. Dancing Puppets, International superstars and Eurovision Veterans helped France choose their Eurovision representative.
The French National Selection has garnered a lot of press and interest from Eurovision fans all over the continent and further afield in the last few weeks. After two stellar semi-finals, we finally got to witness a live national final with a wide range of songs and genres, for the first time in over 10 years.
The show started with all the artists being introduced by show Host, Garou.  One by one they made their way across stage in perfect Eurovision style. One noticeable difference is that Alma (France 2017) has taken on Amir's role on the Francophone judging panel for the live final.
Each artist performed two songs, just as was the case in the semi-finals. The difference in the final being that they all performed duets and their Eurovision song. The duets had some celebrate artists from both Eurovision and the international music scene.
While it was not a stand out performance, Max had the honour of singing with a Eurovision veteran. Patrick Fiori represented France in Eurovision 1993, when the contest was held in Millstreet, Ireland. He finished in fourth place, behind eventual winner Niamh Kavanagh, but has a great Eurovision pedigree and would have given the performers a lot of advice for the contest.
Nassi performed with internationally renowned artists The Gypsy Kings, a group who had phenomenal success in the late 80's with their self titled third album. They are also well known for giving Italian Eurovision Classic Nel Blu Dipinto Di Blu (Volare) a Latin revamp in 1989, and of course for Bamboleo.
The eventual winner was the French Electro-pop duo who had been making waves all week, since they came first in their semi-final last Saturday. The song has also captured the imagination of the French public as it is currently the only song from the competition featured on the French iTunes chart. Their strong performance and stage presence, coupled with an intriguing aesthetic made them the ideal candidate for Eurovision. The song is very much accessible, and while the majority of the song is in French, you can still understand the sentiment of the song.
After some nail biting voting, here are the full results of tonight's show:
| | | |
| --- | --- | --- |
| Artist & Song | Place | Points |
| 1. Louka – Mamma Mia | 8 | 15 |
| 2. Igit – Lisboa Jerusalem | 5 | 110 |
| 3. Emmy Liyana – OK ou KO  | 4 | 112 |
| 4. Madame Monsieur – Mercy |  1 |  186 |
| 5. Lisandro Cuxi – Eva | 2 | 162 |
| 6. Max Cinnamon – Ailleurs | 6 | 90 |
| Nassi- Rêves de gamin | 7 | 48 |
| 8.  Malo – Ciao | 3 | 117 |
It is hard to tell how a song will do at Eurovision, and with this song being an understated, electro-style ballad, only time will tell but if staged well France could certainly be aiming for a Top 10 finish. For bringing such a credible song to the contest, we say MERCI!
Below is the semi-final performance of Mercy.
The Gallic nation are back on track when it comes to Eurovision and we here at Eurovisionary are glad to be covering their progress in the contest.  Keep up to date with Madame Monsieur's journey to Eurovision with us.