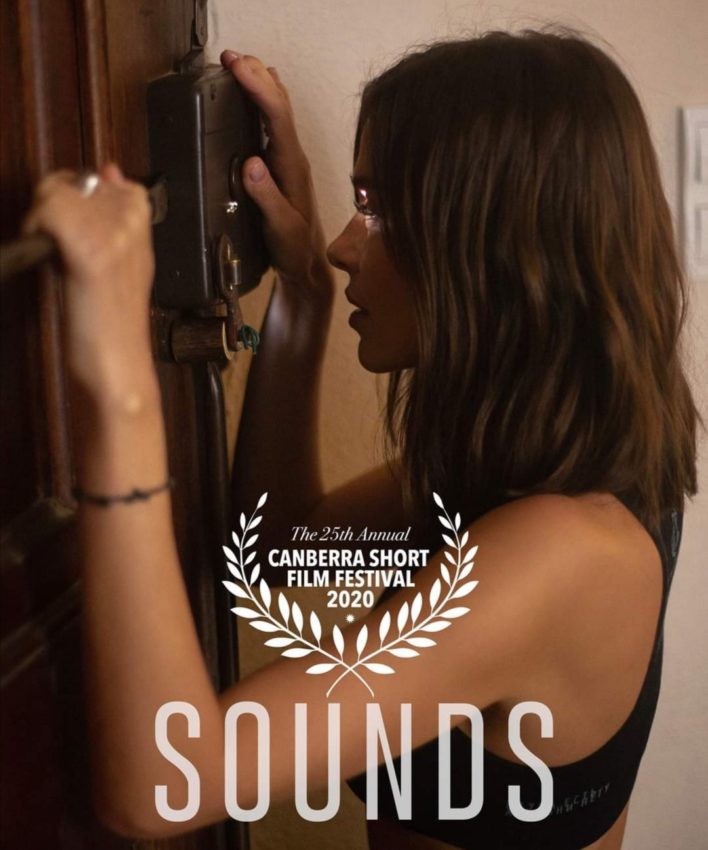 Have you head how love sounds? This is the inspiration behind the music film 'Звуки' (Sounds) by Russian pop-star and 2007 Eurovision competitor Lena Temnikova. The 12 minute long movie has been nominated at the Canberra Short Film Festival in the International Category.
'Three cinematic genres and one story, a lifelong relationship of lovers in a trilogy' is how Russian mega star Lena Temnikova has described her latest work. The former Serebro lead singer joined her love of music and film to star in Звуки (Sounds), comprising of three songs that tell the tale of a relationship from beginning to it's end. Though the film has been available to view for some months, it is now that it is starting to gain some recognition internationally. In an excited post on her official Facebook page, Lena told her fans of her pride at her music film being nominated at the Canberra Short Film Festival in Australia in the International Category.
Canberra Short Film Festival is a locally run independent film festival showing the best films from Australia and all over the world. Celebrating it's 25th anniversary this year, the festival will run between Friday 20th November and Sunday 29th. 'Sounds' will be shown on the final day of the festival in the music video category. The 12 minute long video is the longest in the category and will be shown last in the running order.
The film directed by Leonid Kolosovsky was shot in various picturesque locations in Portugal where Lena and Portugese actor Rodrigu Soares filmed over a period of 6 days. The movie starts where all good love stories start, at the beginning, where everything is hazy and you are very much in love. As the film progresses, cinematography gets darker as we see Lena trying to escape the relationship.
Does Lena manage to escape or does she change her mind? If you want to know, you can watch the music film below.