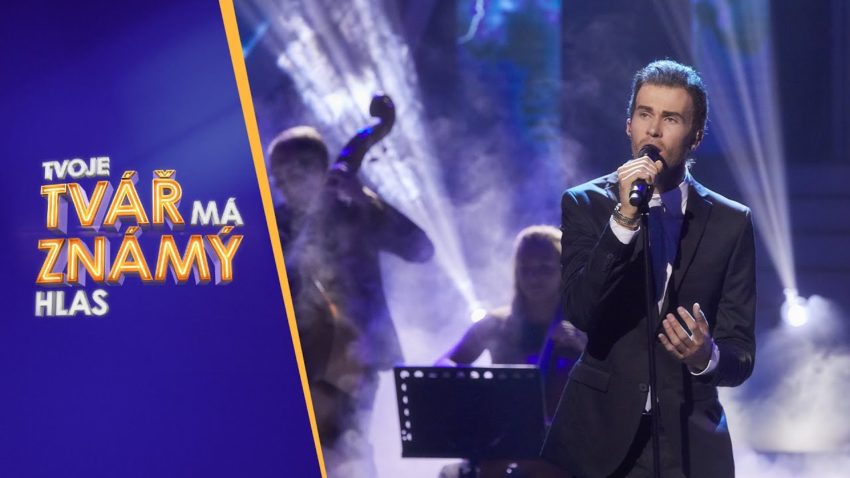 Lead singer of the Czech group Lake Malawi is one of the contestants in the new seventh season of the Czech edition of the TV series Your Face Sounds Familiar. The series will run this autumn on TV Nova.
In the first episode yesterday, Albert Černý faced a difficult task – to became Sam Smith in his song Writing's On The Wall from the James Bond movie Spectre. He however did a really good job and ended up third in this first episode. Not a bad start. It will be interesting to see which artists he will be given in coming 11 shows.
Albert is not the only connection to Eurovision in Czech edition of Your Face Sounds Familiar (Tvoje tvář má známý hlas). In previous editions, we have seen Eurovision artists as well as commentators and national final participants. Beside that, we have seen some famous Eurovision hits being covered.
The show is not only about the performances but also about the contestants and judges. And there we could also enjoy some Eurovision related names. Actor and singer Aleš Háma, who was Czech commentator for Eurovision 2015 first took part as a contestant in the show to became later a jury member as well as acting consultant. When we mention Eurovision 2015, Marta Jandová who represented Czech Republic back then, took part in the second season in 2016 and she ended as the runner-up. Besides that there were two national final participants.
Last year in the sixth season of the show, we saw Debbi who took part in Czech national final ESCZ 2018. She ended up at 4th place. Her colleague from the same national final, Eva Burešová, competed in season 5 and ended as a runner-up, just like Marta did. This year, we can enjoy her a little bit more as Eva became one of the jury members.
Eurovision songs that has been performed
As Eurovision is not that famous in the Czech Republic, we may be lucky we already saw at least some Eurovision songs in the show. In season 1, actress Ivana Chýlková performed Rise Like A Phoenix dressed up like Conchita Wurst.
In the fourth season of the show, another actress Berenika Kohoutová tried to became Loreen in her Eurovision winning entry Euphoria.
In the last season so far, we had the chance to see two Eurovision hits, both from Eurovision 2018. Mikolas Josef's entry Lie To Me was sung by actor Robert Urban.
The other song from 2018 was Toy by Netta. This task was very difficult as you may judge yourself. It was a Slovak actor Ján Jackuliak who took this role.