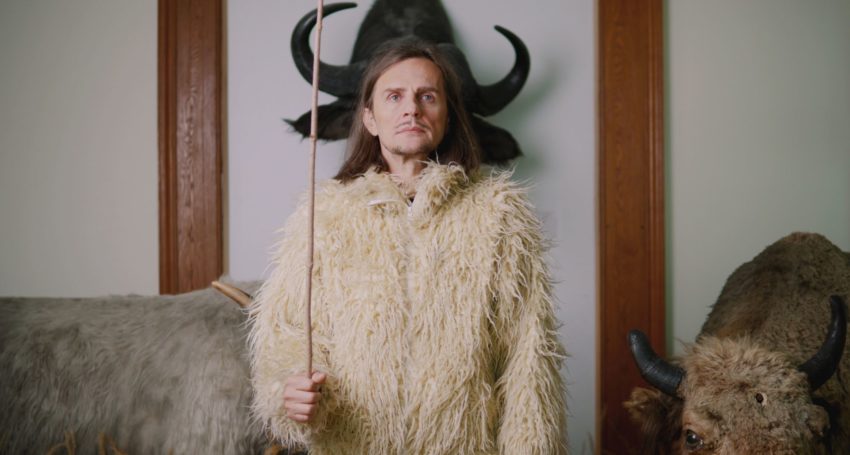 On his 50th birthday, Elvir Laković Laka, who represented Bosnia and Herzegovina at the 2008 Eurovision Song Contest, has released a new song today titled "Ostarih", which deal with the issue of getting things done before it's too late.

Ostarih, which in English translates to 'I Got Old', is a love song about how important it is to get things done before it is too late.
The video for the song has been filmed in the National Museum of Bosnia and Herzegovina in Sarajevo. Edvin Kalić, who has collaborated with Laka many times before, directed the video for Ostarih. Laka performers his new song with the inseparable member of his band – his 14 years younger sister Mirela.
Laka and the Eurovision Song Contest
Elvir Laković Laka was born in 1969 in Goražde (Bosnia and Herzegovina). He attended music school where he was studying guitar, but he disliked the school's teaching methods and views towards music, and then subsequently quit the school. Laka recorded his first song, Malo Sam Se Razočar'o, back in 1998. This song made him famous nationally. In 2004, he moved to New York, where he tried to start a band, but returned to Bosnia and Herzegovina unsuccessful and disappointed after two-and-a-half years. Short time after, he then released his first solo album Zec in 2007 – and soon followed Eurovision.
Back in 2008, Laka was internally chosen by the Bosnian and Herzegovinian National Broadcaster, BHRT, to represent the country in the contest, which was held in Belgrade. The title of his entry was Pokušaj. Laka finished 9th in the semi-final and in the grand final he came 10th with 110 points.
He was also the spokesperson reading out the results from Bosnia and Herzegovina in 2009 and again in 2012.
We wish Laka a very happy birthday and we hope to see ham and his native country Bosnia and Herzegovina back on Eurovision stage soon. Below, you can watch the video for his new song Ostarih: