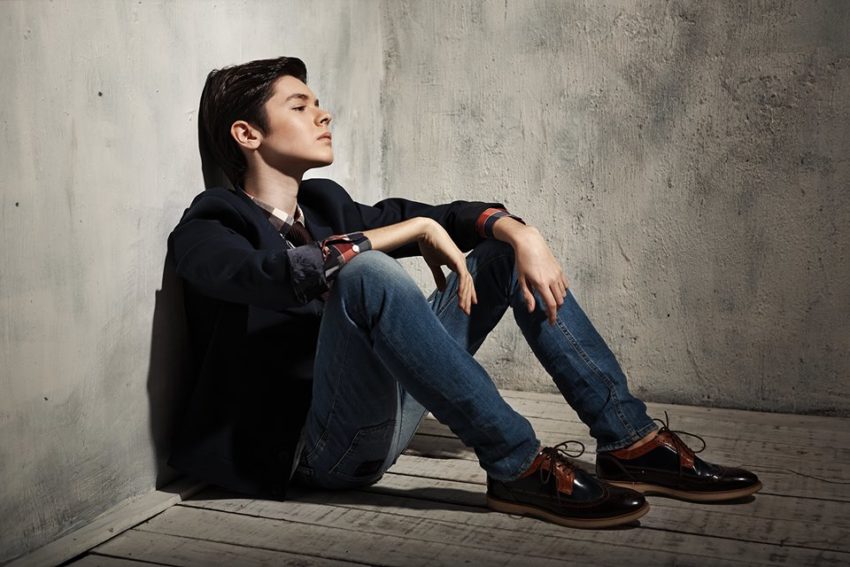 After last year's fourth place in Stockholm, Bulgaria seems to have taken this year more seriously. The public broadcaster (BNT) wants to repeat the success and hopefully produce a better result. According to current local reports, the winner BNT's internal selection carried is 17 years old Kristian Kostov.
Through it's twitter BNT has been informing us all this period for the progress made in the internal selection of their participant in the upcoming Eurovision Song Contest. So after a call they made to record labels, managers, artists and creators to submit their proposals, which would also need to cover part of the required budget. They then revealed that they had narrowed the proposals to six. Then they asked an international panel of experts to vote for these six songs. Recently through twitter again, BNT revealed that the race is now between three options.
Today Kristian Kostov' s record label, Virginia Records confirmed in Monitor.bg, one of the biggest news websites in the country, that they are in the final discussions with BNT in order Kristian to represent Bulgaria in Eurovision 2017. In the same article, it is reported that Kristian Kristov came first with twice the votes as the second place candidate. Gery-Nikol who is the favorite of the Bulgarian fans. According to Virginia Records the Bulgarian entry will be announced in early March. This is after the discussions with BNT comes to an end. We insist on this and that's we make a question in our title, as this year's representative of Bulgaria in Kyiv needs not only a good song, but also part of the needed budget. If Krostov's hypothesis is shipwrecked then BNT will ask Gery-Nikol to represent Bulgaria as the second place candidate.
Bulgarian broadcaster after news were spread, made the following tweet, comfirming that their representaive will be announced in the first days of March:
The Bulgarian representative will be revealed at the beginning of March. #Eurovision https://t.co/Mf8oCJBLqD

— BNT Eurovision BG (@bg_eurovision) February 17, 2017
Kristian Kostov ranked second in last year's X Factor, which was won by the Cypriot Christiana Loizu. In 2014 he reached the final of The Voice Kids in Russia, where is also known.  Due to his young age, and his music style, they call him Bulgarian Justin Bieber. You can listen below his last English song below. Do you think it is a good choice for Bulgaria?