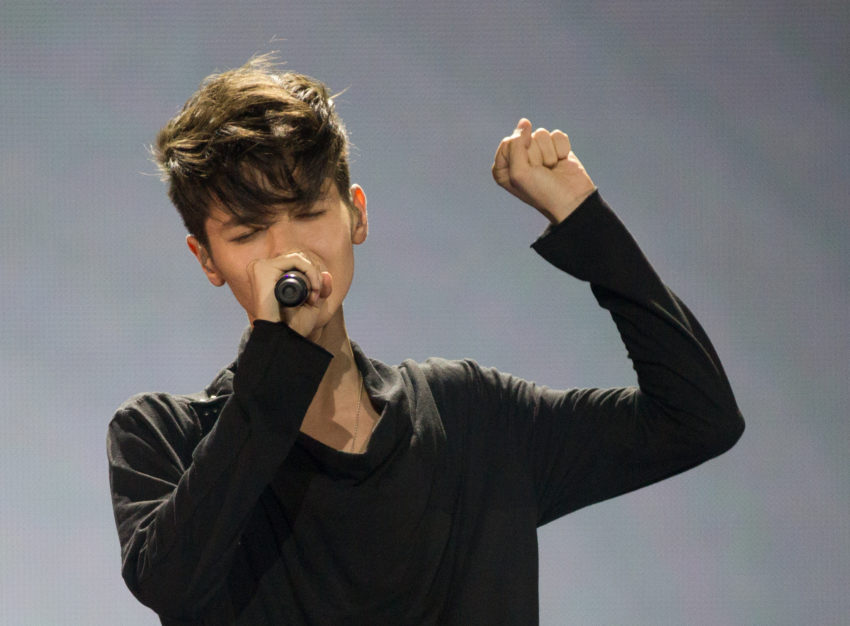 Despite bringing his country to their best Eurovision result so far, placing second in the overall vote, Kristian Kostov broke down in tears during an interview for a local TV station. This year's youngest Eurovision contestant heartily apologised to Bulgaria for not making it victorious.
It has been a month since the Eurovision Song Contest 2017 has proclaimed its winner, and this time has been marked by both joy and tears for the Bulgarian representative Kristian Kostov. He brought his country to their best result so far – a second place – but he apologised for not bringing home the absolute victory. "I apologise for not bringing Eurovision to Bulgaria", heartily said Kristian in an interview with local TV station TMSAND ITV.
"Indeed, we are the winners" – nevertheless claimed Kostov during the interview, and he might be right. For Bulgaria who have been falling in and out of Eurovision, the journey has begun again. At the 2016 Eurovision Song Contest in Stockholm, Poli Genova sang her way to the fourth place bringing Bulgaria back on track after a two-year absence, which Kristian now backed up with a second place.
Kristian Kostov has multiple times shared that he finds inspiration in the works of the Russian 2007 runner-up and 2009 Eurovision winner Dima Bilan. If so, could we possibly see Kostov, similarly to his model, return to the Eurovision stage as an entrant and reaching the absolute top? We will have to wait for the national selections again to see, but for now let's continue enjoying the Beautiful Mess Kristian Kostov created in Kyiv, Ukraine.