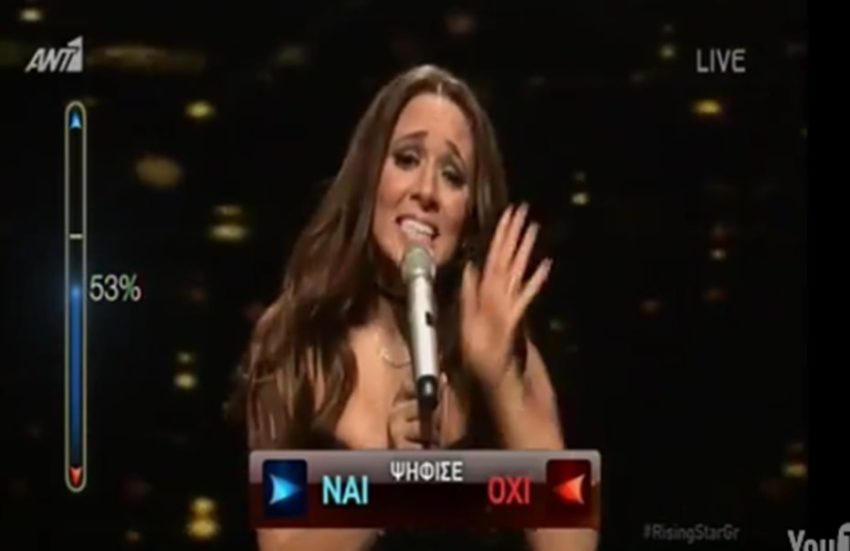 After years in USA Kalomira returns to Greece to co-host the first season of Rising Star. This evening the first episode of the show was aired. The 2008 Greek Eurovision participant even sang "behind the wall" in order for people to understand how they can vote from their homes.
Kalomira returned to Greece after a lot of years living in USA. She is back on stage the co-hostess of the talent show Rising Star in ANT1 TV, covering from backstage. This evening was the first episode on Greek TV aired. A live test was broadcast in order for the viewers to understand how will they should use the voting application.
Kalomira and main host Giorgos Liagkas asked the audience to download the application on their mobile phones.
Kalomira next pretended to be one of the contestants. She sang behind the wall Justin Timberlake's Can't Stop The Feeling and asked the TV viewers to vote for her. The test worked, Kalomira succeeded and the wall rose. You can watch her performance in the video below: