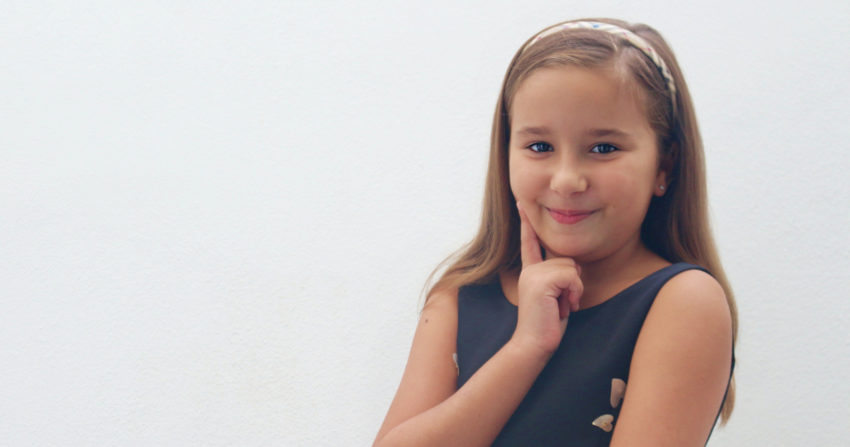 When it comes to Junior Eurovision, it is generally accepted that Malta had the best winner ever, but more of that later. For now meet the 2020 representative, Chanel Monseignour.
Chanel will be Malta's 16th representative at Junior Eurovision. On 19 September, the Malta Junior Eurovision Song Contest 2020 was held on PBS. Twelve pre recorded songs were transmitted, for the public to call in and choose their favourite. The winner was Chanel Monseignour and the song, Chasing Sunsets.
Chanel was born in Mosta on 2 January 2011, which means she will be 9 years old when her song competes in the contest. Like all young protégés, Chanel likes singing, playing the piano, reading and dancing. She believes if you have a dream, you should never give up.
Chasing Sunsets – opinions from fans
In order to find out what Eurovision fans think of Malta's Junior Eurovision 2020 entry, we asked our Eurovision Fan Panel. It includes team members as well as fans from all over the world.
Michael O. – Not sure what they put in the water in Malta, but their youngsters sure can sing. As with most Junior Eurovision Songs this is again way too old a song for a nine year old to be singing. Still here comes another youngster destined to be a performer in her adult life. A fair enough entry.
Amira M. – This is hard to write knowing that I am Maltese but I have to say that the only thing I like is the singers voice. Other than that the song seems to have a monotonous tune and the words make it hard to portray the meaning of the song which is to follow one 's dreams. However I believe the singer is humble and capable to reach her dreams.
Charlotte J. – This is a difficult one. It's like they have taken a song originally written for an adult, and then tried to adjust it to a child. She sings it well, but her voice isn't impressive like with her many of the other participants, and unfortunately the song won't stand out in any way. Once it's over, I have completely forgotten it again.
Jānis O. – Its hard to tell the truth about singing kids. Well, she is very charming. The voice is strong but the song is boring.
Alvaro S. – I found that Chanel looks very sweet. I was surprised to listen such an amazing voice coming from this little girl. She definitely has talent. Maybe we will see her in a couple of years representing Malta in Eurovision.
Josef S. – Chanel is cute and sings quite well, but Chasing Sunsets is one of my least favourite songs this year. In my opinion it doesn't suit her and is too mature for her. I am also worried about the quality of her live performance. Having seen the video from Maltese national final, this may end up last in Sunday's final.
I don't find this song pleasant to listen to at all. The arrangements annoy me and Chanel's voice doesn't sound very good to my ears. But perhaps the worst of it all is the video, switching between her in white and her in red leaves me utterly confused. Oh, and btw, whoever Måns Zelmerlöw got his animations from called; they want their balloon figures back.
Kat H. – I don't often listen to Junior ESC entries so I'm thankful for this great opportunity to expand my music taste. After listening to the official music video I was impressed with Chanel's entry. It is a catchy, feel good song with a decent enough chorus. I am however an experienced ESC fan so the obvious next port of call was to check out the National final performance to see how she was live. I was bitterly disappointed that her vocals really don't live up to the recorded version. Hopefully she can improve and get a decent result, but I have to say she's no Destiny!
You can watch the Maltese Junior Eurovision entry below, and read a little about Malta's history at Junior, after that.
Malta in the Junior Eurovision Song Contest
This year will be Malta's 16th appearance in the contest. They made their debut in 2003 when they finished 7th with Like A Star by Sarah Harrison.
They withdrew from the contest in 2011, but returned in 2013, and won with Gaia Cauchi and the song, The Start.
Two years later, they repeated that feat, when Destiny Chukunyere won with Not My Soul. In 2020, Destiny should have represented Malta at the Eurovision Song Contest with All Of My Love. She will be back in 2021. Her Junior Eurovision song is generally considered the go to entry when fans discuss the contest.
Unfortunately, Malta came last at the 2019 contest with Eliana Gomez Blanco and the song, We Are More.