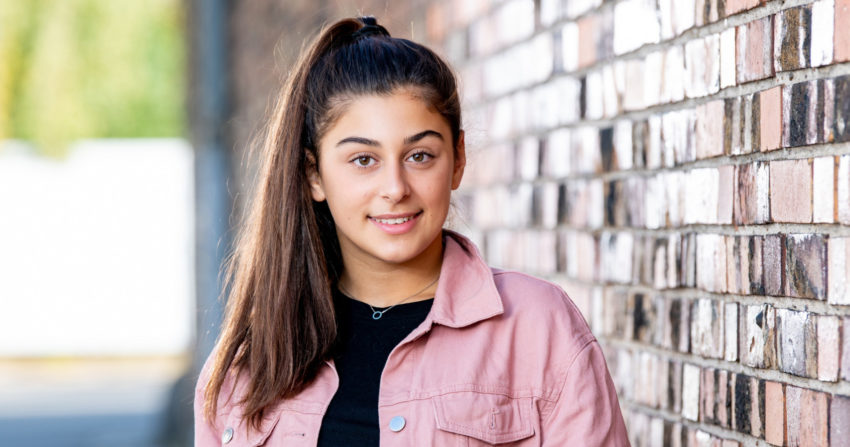 For a country that has appeared in the Eurovision Song Contest from its inception in 1956, bar one unfortunate event in 1996, it is perhaps surprising to know that this year will be Germany's debut at Junior Eurovision.
This year on 8 July, Kika, the children's  channel, jointly owned by German Public Broadcasters' ARD and ZDF, announced that Germany would  send their first ever Junior Eurovision contestant to the 2020 edition in Warsaw, Poland.
On 2 September 2020, Kika Television hosted the Dein Song für Warschau contest. Five child performers were selected to take part in the show. They all performed two songs, See You Later, and the ultimate winner, Stronger With You.
The winning artist was Susan Oseloff, who will perform at Junior Eurovision, using just her forename, Susan. She was born on November 2006, so that will make her 13 years of age, when she performs her song. Susan has always wanted to perform since she was 4 years old. She was encouraged by her sister Katja, who already played in a band. Susan took up singing and hip hop dance classes, and will now get to use her training on the big stage.
Stronger With You – opinions from fans
Micahel O. – This is a pleasant enough song for Germany's debut and Susan is surely a decent enough singer already for her age. However this song is way too adult for her, lacking any child-like joy. Still it would have been good enough for the adult contest too, so all the best to Susan, and hope this will be a good springboard for a future career.
Pascal W. – The first ever entry from my country at Junior Eurovision. Susan has an amazing voice. I'm just afraid it might get lost because there are better ballads this year.
Alvaro S. – I am positively surprised to discover more countries feeling confident to sing in their own languages. In this case, Germany has a song that is well produced and it is professional but I am also glad that they did not try to make their representative act older than she is. Although from what I have heard until now this would not be my winner, it deserves a top 5.
Aaron S. – Susan's Stronger With You is good, considering she is only 13 years old. Her voice is incredible and she is a name to look forward to, maybe representing Germany at the main Eurovision Song Contest in the future. I also am a fan of the German/English in the song and feel the combination is well-suited to enhance the song.
Josef S. –  This is maybe one of the most modern entries this year and Susan sounds really mature. I am glad we finally see Germany debut at JESC and I hope they'll stay. Stronger With You is not the best song in the line up, but it will definitely find its audience.
Doina A. – I just watched the performance. The song is nice to listen to, it makes one feel better. The lyrics are clear, understandable and mobilising (even if they are in German and English). Indeed, she needs a strong team to overcome. Kids are our future. So, keep dreaming, singing, staying together for 'Stronger With You'. The musical chords are smooth, the melodic line flows slowly to the public. I hope she'll be successful. She puts all her talent and energy to "melt" our hearts.
Charlotte J. – A good attempt, but I have a problem seeing who this should appeal to. I can't see children voting for it, nor the adults watching. Vocally wise, I will be interested in seeing where she is in 10 years. She has something which can turn out to be really good. This song… nice enough to listen to when its on, but I think most will forget about it immediately afterwards.
Paul K. – Considering that it's their debut, they picked a pretty good song. It doesn't excite me as much as the other songs but it still has some good in it and it's something that will look very good on stage (virtually), but for a debut they started off with a fair start, and with more participations, I can see Germany winning one
Wouter V. – Germany debuts at the Junior Eurovision Song Contest with a very strong singer, and almost equally strong sound. But I can't figure out what the lyrics mean. Did or does somebody hurt her, and does she need help get over that, or even to end it? Or is she, as the chorus hints, just a girl with hopes and dreams and wants the people around her to back her up?
In the video below, you can listen to Susan's entry Stronger With You. Below the video you can read more about Germany at the Junior Eurovision Song Contest.
Germany at the Junior Eurovision Song Contest
There isn't much to write about Germany's history at Junior Eurovision Song Contest, as this is the first time they will appear in the contest.
That's not to say that they haven't shown willingness to appear before now. There had been discussions for the country to debut in the 2003 contest, held in Copenhagen, Denmark. After their withdrawal, talk started to circulate that they would debut in 2004, but again they withdrew,
By 2014, NDR, the main German Television company were showing reluctance to enter the Eurovision Song Contest, as they did not consider the quality of the show to have high enough broadcasting standards.
In 2019 a delegation from Kika Television attended the contest in Gliwice, Poland, and having liked what they saw, announced they would appear in the Warsaw 2020 competition.