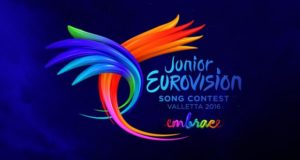 Just like the Eurovision Song Contest saw changes this year so do the Junior Eurovision Song Contest. Details of the new voting system has recently been revealed. Each participating country will have two juries, an adult and a child one.

The first details of Junior Eurovision 2016 were revealed during the Eurovision week in Stockholm. Now EBU and the Maltese broadcaster PBS have revealed more information about these changes and the new voting system that will be used in the upcoming Junior Eurovision Song Contest. According to the EBU, the time-slot change has been made as to attract the target audience of teenagers aged 13-16 and their families, the contest will be broadcast at 16.00 CET moved from 19.30 CET), on Sunday 20th of November. The age limit of the participants was lowered in order to avoid participants looking so adult and attract more boys to compete.
The new voting method will include two different juries. An adult jury consisting of five members and a children jury also with five members from each of the participating countries. The presentation of votes will be also different with the results of adults juries being presented graphically as a whole first. Then the addition of the kids jury results will be presented by a child spokesperson from each country.
The Junior Eurovision Song Contest will take place in multiple locations around Valletta with the performances being held in the main venue, the Mediterranean Conference Centre. This one will be linked to other indoor and outdoor locations, such as the Manoel Theatre, St. George's Square or Valletta Waterfront which will be full of children enjoying the live show. These key venues will also host interval acts, guest performances and other parts of the show. The week before will be full of experiences for the contestants, including master-classes with three former Eurovision participants whose identity will be revealed in a later time.
The official trailer of the contest has also been revealed. The video features scenes from the last two editions of the Junior Eurovision Song Contest. We can see Destiny, the last winner, and they introduce us to the upcoming contest and its theme Embrace.
You can watch the official trailer of the 2016 Junior Eurovision Song Contest in the video below: