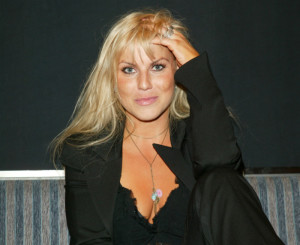 The singer and actor Josefin Nilsson has passed away in her home. She was most known as singer in the group Ainbusk singers. In 2005 she participated in Melodifestivalen. Josefin became 46 years old.

Josefin Nilsson was born in 1969. Together with her sister Maria she started the group Ainbusk Singers in 1983. They had some successfull songs over the years with the most known ones being Lassie and Älska mig, where Benny Andersson (ex Abba) wrote the music to both songs.
Outside Ainbusk she was also an actor and did launch a solo career. In 2005 she took part in Melodifestivalen, the swedish national selection for the Eurovision Song Contest. Her song Med hjärtats egna ord came 3rd in the Semifinal in Linköping and proceeded to the Second chance heat where she was eliminated while Alcazar and Linda Bengtzing went through to the final.
Some weekas ago Josefin went through a hip replacement surgery that she was currently recovering from.
Below you can see a video of her entry from Melodifestivalen Med hjärtats egna ord.