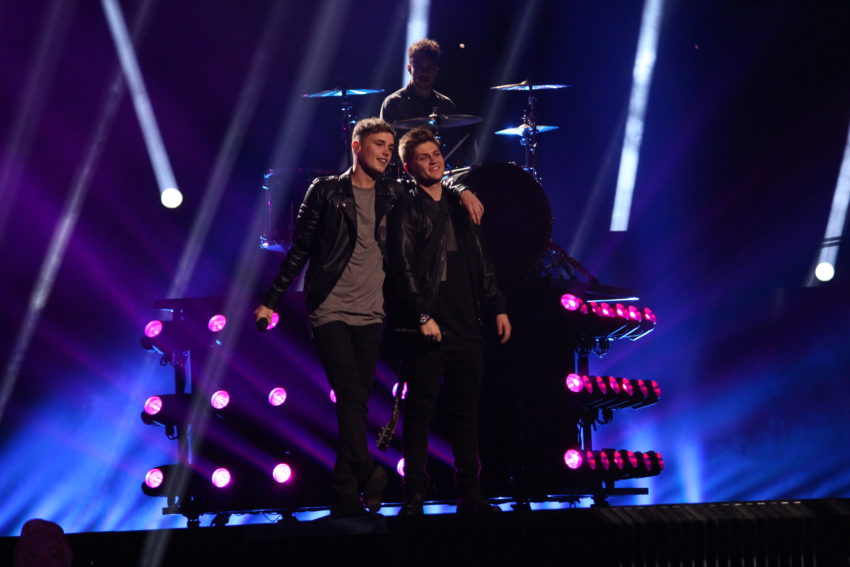 Last year's British entrants, Joe and Jake released their second single, Tongue Tied a few days ago. This comes just as United Kingdom is about to select their 2017 Eurovision participant.
This is the first release from the Joe and Jake since their debut single, You're Not Alone, came 24th in the Eurovision Song Contest 2016 in Stockholm, Sweden.
The new single Tongue Tied is a mildly uptempo song where their voices gel well together. The song has a bit of a sing along feel to it, although the song is about someone who hasn't behaved themselves too well. The feel of the song lends itself to an acoustic version, and talking of, that's just what Joe and Jake thought too.
They have just released a video of them singing an acoustic version of the song. The video is directed by Theo Woolford-Dyer. It is filmed atop one of England's many hillsides with the town village clearly in the background. Jake has his guitar, and the lads alternate vocal lines. The video must have been filmed several months ago, as there is no trace of snow.
Singing into the camera, the harmonies lend themselves well to the song. It is very unusual for British Eurovision acts to make the charts these days. Let's see if Joe and Jake can break that cycle.
You can check out the competitors for his years British entry at the official BBC site.
Enjoy Joe and Jake's video below: