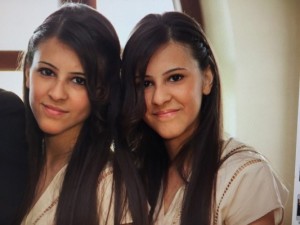 RAI has released the song that the Scarpari sisters who previously won the right to represent their country in Sofia, will perform at this year's Junior Eurovision Song Contest. Chiara and Martina will sing Viva, and will defend last year's Italian victory in the contest.
The song has been written by well-known Italian singer and songwriter Gigi D'Alesso, after several days of recordings in the studio. The sisters won the Italian national final for the Junior Eurovision 2015 who was part of the tv show named "Ti Lascio Una Canzone". The Scarpari sisters won the right to represent Italy at Junior Eurovision Song Contest 2015 in Sofia, after their victory in the televoting with impressive 67.39%, against Giovanni Sutera Sardo.
Italy at the Junior Eurovision Song Contest
Italy debuted last year at the Junior Eurovision Song Contest in Malta. The Italian broadcaster, RAI selected the debut entry of country via an internal selection. Vincenzo Cantiello with his song Tu Primo Grande Amore was the winner of the contest with 159 points. That made Italy the first country that won with the debut entry after Croatia's victory in the first contest in 2003.
Below you can listen to the Italian entry in this year's Junior Eurovision Song Contest that will be held on 21 November in Sofia, Bulgaria.
Tickets for Junior Eurovision 2015 for sale
Except Italy's song, EBU announced today that tickets for this year's Junior Eurovision Final Show are now on sale. The tickets for the contest are provided by Eventim. Tickets for the final show are currently the only ones on sale – others for the Jury Final, and Friday afternoon rehearsal, will be released at a later date. Tickets have 5 different prices according to their category. They cost from 20 up to 40 Euros. The prices for children under the age of 14 are 50% lower. The standing area for the live show is not for sale, as this will be given to local school children. You can watch the seating plan below:
Buy your tickets here.