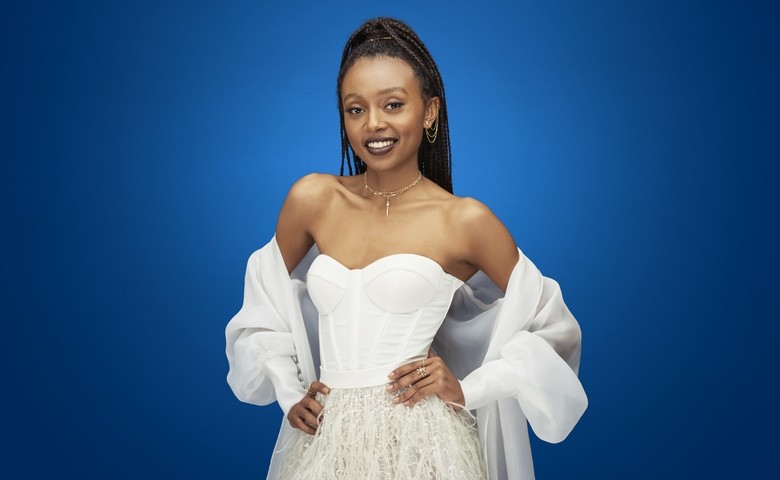 Earlier this month, Israel chose Eden Alene as its representative for Eurovision 2020. Now we also have her four possible entries for Rotterdam.
On the 4th of February we got to know who will represent Israel at the Eurovision Song Contest 2020 in the Netherlands. The lucky one was young artist Eden Alene.
Soon after her victory in the show HaKokhav HaBa L'Eurovizion (The Next Star for Eurovision), it was announced, that the song for Rotterdam will be chosen in a public national final show. The show HaShir HaBa L'Eurovizion (The Next Song for Eurovision) and will be broadcasted live next Tuesday 3rd of March on KAN – IPBC. The juries and television audience will have four songs to choose from.
Voting
The four songs will be performed by Eden Alene and the voting will be divided into three groups. Firstly, 10% of the final outcome will come from the panel jury, which will be the same as during the first show won by Eden. Then 50% belongs to a professional jury and the last 40% is saved for the public televoting.
Songs
The possible Eurovision entries are written by different teams and some of the names behind the songs may sound familar to you. One of the big names is Doron Medaile, one of the writers behind the Eurovision 2018 winning song Toy as well as the Israeli songs from Eurovision 2015 Golden Boy and 2016 Made of Stars. He has co-written Eden's song Feker libi together with international start Idan Raichel, who was one of the interval acts during Eurovision 2019 in Tel Aviv. The other composer of Netta's Toy, Stav Beger, is now one of Doron Medaile's competitors in the songwriting field. Song Roots was written by him and another internationally successful Israeli artist Nathan Goshen, who is famous also in the USA. You can listen to all four songs below and see who is behind them.
Eden Alene – Savior in the Sound (Oren Emanuel, Talia Londoner, Uri Avni)
Eden Alene – Roots (Nathan Goshen, Stav Beger)
Eden Alene – Rakata (Gal Jo Cohen, Eyal Ishay, Zlil Kalifi, Eran Kashi)
Eden Alene – Feker libi (Doron Medalie, Idan Raichel)
Israel had poor results last year with Kobi Marimi and his song Home. Will Eden Alene be more successful in the packed semifinal one in Rotterdam? We'll find on on the 12th of May.