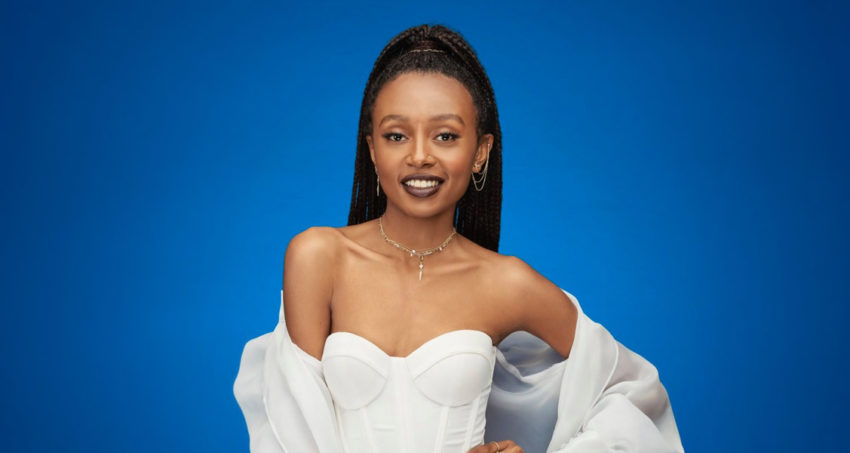 Israel is the second country to pick its Eurovision Song Contest 2021 entry, after Eden Alene video showcased 3 songs on KAN Television this evening. The Israeli public picked Set Me Free.
The show used to choose the Israeli entry is HaShir Shelanu L'Eurovizion. Tonight the Israeli Broadcaster (KAN) hosted the singer Eden Alene, who gave a video performance of three songs.  They were pre-selected by the public from the best 9 songs from 220 submissions.
The hostess was Lucy Ayoub, one half of the female hosts of the Eurovision Song Contest 2019, when it was held in Tel Aviv. She is a very popular television presenter in Israel. Lucy called up Sieste Bakker in The Netherlands and asked him if Eurovision 2021 was still going ahead. He responded in the positive, while reminding Lucy of the four scenarios.
The Songs
A lot of time was spent chatting to the songwriters, with lots of prerecorded videos of Lucy and Eden heading around various locations and studios, but of course they do have a whole hour to fill with only 3 songs.
La La Love
Eden is such a charismatic performer and this upbeat and joyous song just really suits her personality. Of course this title has appeared at Eurovision before, in 2012 with Ivi Adamou for Cyprus. In the video, Eden declares that she's spent the last week loafing around in her bedroom. At the end of the week she's ready to party and find La La Love as she doesn't need any medication.
Set Me Free
This is another upbeat number, totally suited to Eden's style. In this video she's performing in a totally black room. Fluorescent lights are used to add effect and several dancers, dance around Eden. The simplicity of the video works with the song, but you can't help feeling you'd like to hear how it sounds live. Maybe we'll still get the chance someday.
Ue La La
Of the three songs this is the least instantly likeable, but that sometimes means it has more lasting appeal. This is the most ethnically sounding of the three, but is still upbeat and perfect for Eden. This video was shot outside, during the dark of night, with a mini bus and old truck in the background. Lots of dancers in silver, circled around Eden.
Eden Alene – a brief biography
Eden Alene was born on 7 May 2000. She will be celebrating her 21st birthday, a few weeks before Eurovision 2021. Eden was born in Jerusalem, but is of Ethiopian descent. She has lived solely with her mother since age 2.
Eden first came to public attention when she won the third season of X-Factor, Israel in 2018. She was mentored by Israel's 2005 representative, Shiri Maimon. At the end of 2018, Eden released her first single, Better.
Eden won season seven of the Israeli Rising Star Television show last year. This gave her the right to represent Israel at the Eurovision Song Contest 2020. Last March, she performed 5 songs on the HaShir Haba L'Eurovizion show. Feker Libi was chosen as the Israeli entry. The 2020 show was subsequently cancelled but Eden was announced as the 2021 representative.
Israel At The Eurovision Song Contest
Israel got of to a great start with their debut in 1973, when Ilanit placed 4th with Ey-Sham. She returned 4 years later in 1977 with the more lyrically challenged, Ahava Hi Shir Lishnayim and placed 11th.
The following year, Israel won the contest for the first time with A-Ba-Ni-Bi by Ishar Cohen and The Alphabeta. Then they went and did it again, the following year, 1979 with Hallelujah by Gali Atari and Milk and Honey.
Diva by Dana International became their third winner in 1998, and to top it all of, Netta won with Toy in 2018.
Below you can watch the video of the winning song, and Israel's entry for the Eurovision Song Contest 2021.