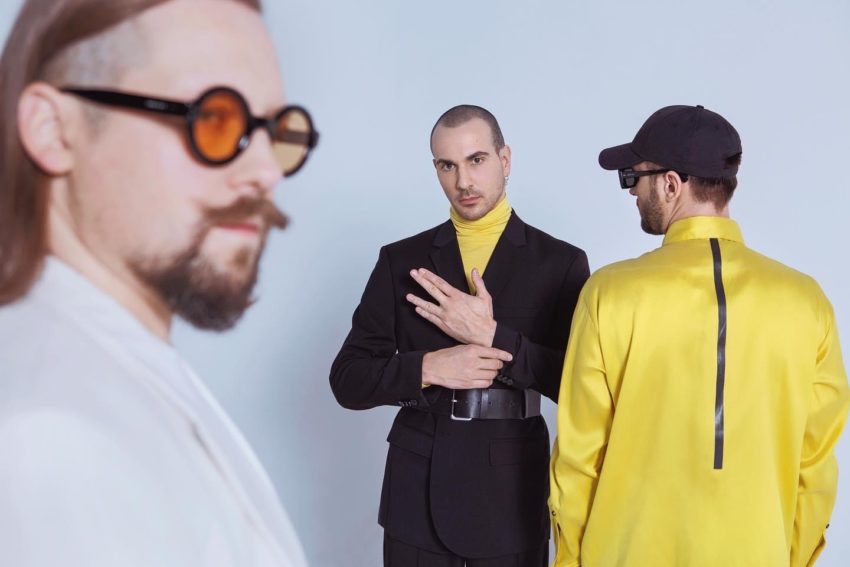 The Roop, who were meant to represent Lithuania at the Eurovision Song Contest 2020 with 'On Fire', have released the video of their 2021 contender, 'Discoteque'.
On Saturday, the group will also debut the performance of Discoteque at the second heat of the Pabandom iš Naujo!. The Roop have been given a pass straight to the Pabandom iš Naujo! final, which takes place on February 6, 2021. As with On Fire, the new song again features dancers, Migle Praniauskaite and Marijanas Staniulenas.
Of the song, the band posted on their Facebook page
The new song "Discoteque" is not a copy of "On Fire". That's what we wanted the least. However, one thing that is in common (apart from band members) is that both sound somewhat unusual. And we love it! 3 days until release
Who Are The Roop
The Roop are a Lithuanian band, or trio, comprising of Vaidotas Valiukevičius, Robertas Baranauskas and Mantas Banišauskas. In 2015 they released their debut album, To Whom It May Concern. In 2018 they entered the Eurovizijos dainų konkurso nacionalinė atranka, the show to pick Lithuania's Eurovision entry, with the song, Yes I Do. They placed third in the final.
Returning in 2020, they did even better, by winning the contest and the right to represent Lithuania at the Eurovision Song Contest with On Fire. Sadly due to the cancellation of the contest due to COVID-19 regulations, the contest was cancelled.
You can watch the video for Discoteque below.