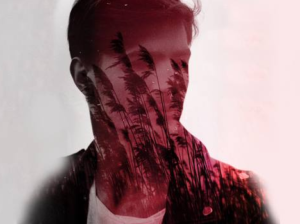 Latvian 2016 representative Justs released yesterday an EP with two new tracks which works as a follow up to his Eurovision entry, and a teaser to a coming album. The tracks are in English and will appeal to the many new fans he achieved recently.
Justs finished 15th at the 2016 Eurovision Song Contest with the song Heartbeat. As a follow up, an EP with two tracks have just been released under the title To Be Heard. The two songs are called Fly Away and Have It All. For the ones who only know Justs from his Eurovision entry, these are in the same style, though less catchy.
The EP has been released on iTunes and on Spotify.
Taking part in Eurovision gave Justs some new fans, and on social media he says thank you to the many who are now following him.
To check your knowledge about this year's Latvian Eurovision Song Contest artist, please do try our quiz about him. If you do well, don't forget to brag about your result afterwards. Below the quiz you find a video of the Eurovision performance from Justs.
Which city did Justs hitch-hike to with his guitar? Check if you guessed right to this and other Justs questions in this quiz.