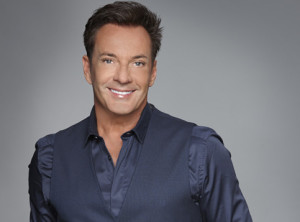 In July, 1988 Dutch Eurovision participant Gerard Joling is scheduled to appear in court after a traffic accident where a female pedestrian got injured. He wasn't drinking or speeding, but found guilty, risks one and a half year in prison.
Gerard Joling overlooked an elderly female pedestrian at a zebra crossing in May last year. She suffered several bone fratures and was admitted to intensive care and Joling now faces the risk of serving one and a half year in prison. That story was reported last night by Dutch Media. Gerard Joling will have to meet in court for a first hearing on the 21st of July. If found guilty he risks one and a half year in prison. Had he been drinking or speeding, the possible sentence could have been higher, but the police already established that he didn't.
His management Shownieuws says: "We live up to the wishes of the family and not make any statements regarding the accident or the victim". But Gerard Joling visited the victim shortly before Christmas, brought flowers and apologised: "I kindly introduced myself and apologised for this terrible accident. After what I have been through the past moths, this feels like a miracle from God" and continues "She was very nice. I held her hands and told her how terrible this was". His lawyer Mark Teurlings furthermore adds about Gerard Joling: "He was laying awake all night. It could have been his mother, that's how he felt".
In the days where the accident took place, Gerard Joling was performing with De Toppers (The Toppers) in Amsterdam Arena. The shows continued, but they cancelled all promotion activities.
http://www.eurovisionary.com/eurovision-news/brinck-causes-problems-traffic-safety-denmark
Gerard Joling represented the Netherlands at the 1988 Eurovision Song Contest with the song Shangri-la which finished 9th. In 2009, all was lined up for a comeback as De Toppers was chosen for the contest, but Gerard left the trio shortly before after arguments with Gordon and was replaced with Jeroen van der Boom. Later they settled their disagreements and Gerard continued, but lately there has once again been a lot of public arguments between them.
We would like to send our best wishes to both the victim and to Gerard Joling in this difficult time.