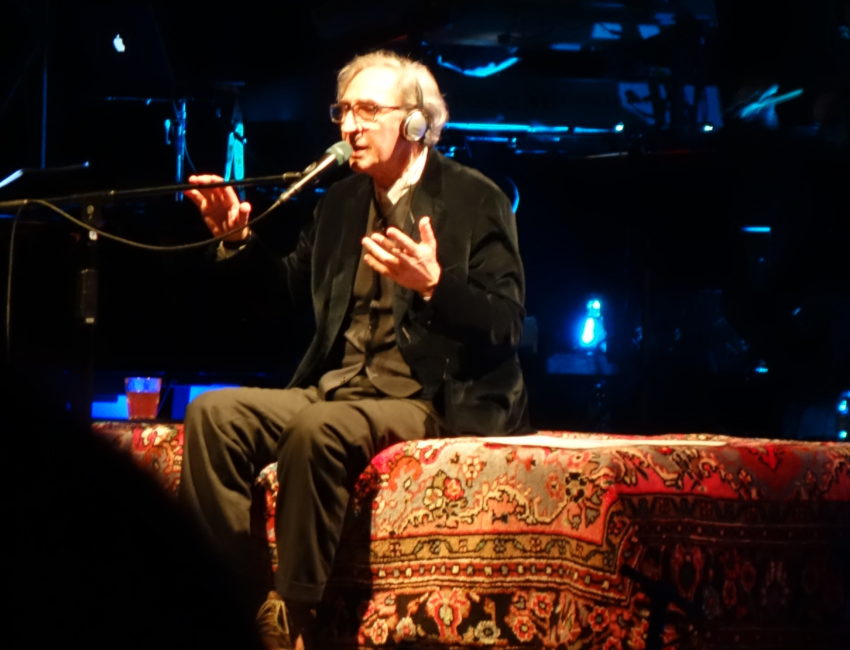 Italian singer-songwriter, composer and filmmaker died in Sicily, Italy this morning in the age of 76. Many Eurovision fans probably best remember him for the classic Italian 1984 entry 'I treni di Tozeur' which finished 5th.
Currently, Italy is bookmaker favourite to win the Eurovision Song Contest. The country haven't won since 1990. Should rock band Måneskin manage to do so this year, unfortunately Franco Battiato won't be able to experience it. News has just come in that he sadly died this morning.
Franco was born in Sicily in 1945, and became well known in Italy as a composer of off the wall compositions, recording his first single L'amore è partito in 1965. His first album Fetus appeared in 1972.
At the Eurovision Song Contest in 1984, him and Alice finished 5th with I Treni Di Tozeur, which became a big hit in many European countries, most notable in Germany. In 2016 the pair reunited for a special concert with the Ensemble Symphony Orchestra  in Rome, where they performed many of the songs, the duo have recorded together throughout their careers.
Franco Battiato performed his last concert in 2017. He would have liked to continue his work, but unfortunately had to give up for health reasons. At the end of 2019, it was announced that he had definitive retired from the stage.
In the video below, you can watch him and Alice at the 1984 Eurovision Song Contest: