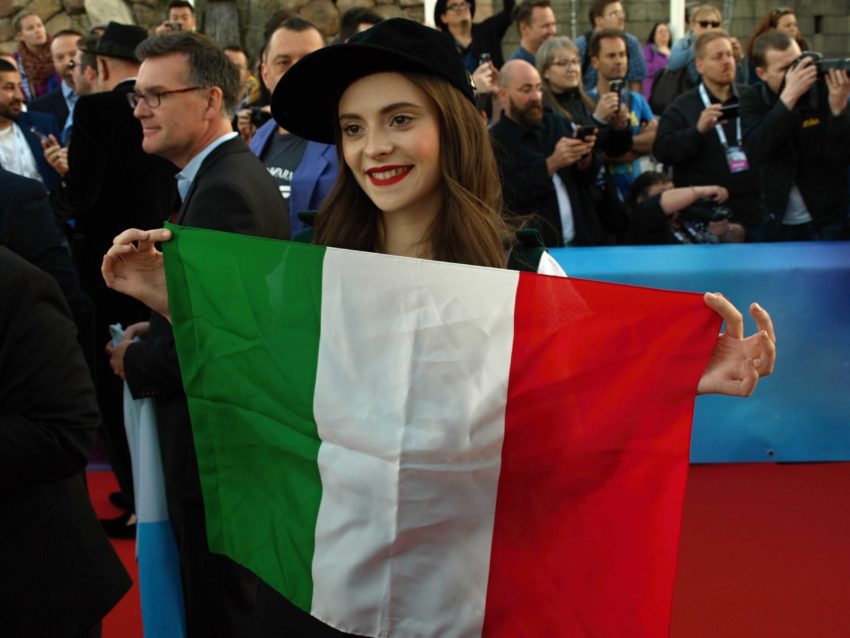 Francesca Michielin, Italy's representative at the 2016 Eurovision Song Contest, has released a new single Io Non Abito Al Mare, along with information about her tour around Italy, which will take place in March and April 2018.
Francesca Michielin represented Italy at the Eurovision Song Contest in 2016 with her song Nessun Grado Di Separazione and she placed 16th on the scoreboard with 124 points.
Three months after her her last song Vulcano, Francesca first treated her fans on Twitter with a sneak peek of her new song Io Non Abito Al Mare, meaning I Don't Live By The Sea. She included some lyrics from the song and shared the cover of the single with her fans. The song was released last Friday, 17th November 2017. Today, the music video was released. Watch it in the video below.
Francesca wrote the song herself, and she says that the song is about 'the difficulty of communicating, the difference between hearing and listening, and the obstacles between the words that we want to say'.
Also, some other exciting news for her fans, Francesca Michielin announced a tour around Italy, going to fourteen places from North to South Italy. The tour will begin on the 16th of March 2018 in Parma and will end on the 15th of April in Florence. Below is a list of the dates and places she will be touring in:
16/03/18: Parma
17/03/18: Milan
23/03/18: Venaria
24/03/18: Brescia
25/03/18: Bologna
27/03/18: Trento
28/03/18: Roncade
31/03/18: Catania
05/04/18: Perugia
07/04/18: Maglie
08/04/18: Modugno
12/04/18: Rome
14/04/18: Naples
15/04/18: Florence