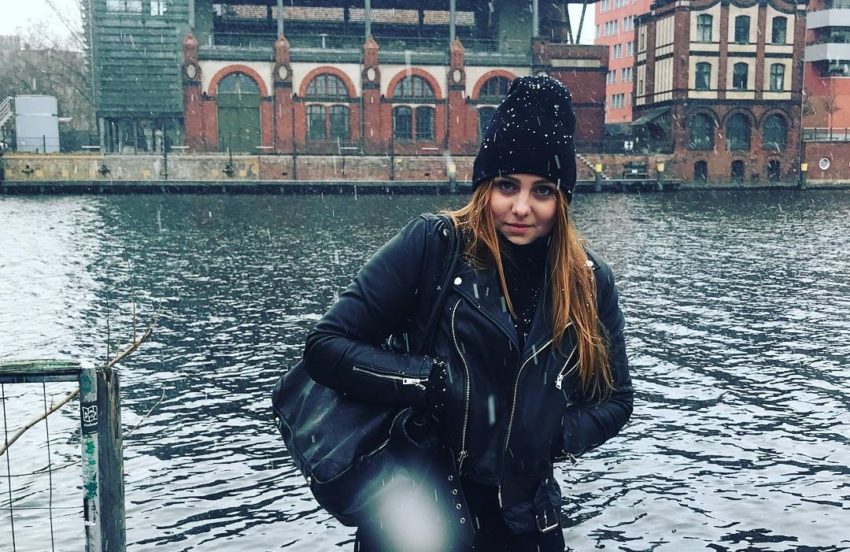 The French line-up for the final is now complete after their second semi-final tonight. Eights act are now ready to battle it out in order to represent the country at the 2019 Eurovision Song Contest to be held in Tel Aviv, Israel this May.
We already knew four acts for the Grand Final next Saturday after Bilal Hassani easily secured 1st place on the scoreboard with his song Roi. The other qualifiers were Chimene Badi; Silvan Areg and Aysat. Can any of this week's four qualifiers from the second semi final be a threat to the powerhouse that Bilal is slowly becoming?
The second semi final started off with a performance of last year's Eurovision winner Toy by Netta Barzilai, she was back with here famous looper machine and a voluminous yellow dress.  The crowd went absolutely crazy for this.
For this semi final the format was the same, although we do have a change in the make up of the International Juries. Armenia is the only country represented again this week, with this time their representative being Head of Delegation Anushik Ter-Ghuksyan. The new countries with an international stake in the competition are Austria (Zoe Straub, ESC 2016 Participant); Czech Republic (Mikolas Josef, ESC 2018 Participant); Georgia (Head of Delegation, Natia Mshvenieradze) and Sweden's, 'Mr. Eurovision' himself, Christer Björkman.
The voting was a mixture of International Jury votes (50%) and Televote (50%) to determine the four qualifiers.
The Show
Gabriella – On Cherche Encore (Never Get Enough)
Gabrielle, dressed in a yellow jumpsuit first sings Francis Cabrel's, L'encore de tes yeux.  She has a beautiful voice which suits this song well. She then brings in the violin playing, which with all performances, is her unique quality she is bringing to the contest.  Each performers first song is an introduction to that particular persons style.
Gabrielle then starts her Eurovision potential entry. Starting at a piano, Gabrielle has charisma from the start. She then quickly leaves the piano and starts walking up the steps to the top of a large box with three images of her on it. Once happily placed on top of the box she starts playing her Violin and in the last part of the song she throws the bow away as we see there are Two violin players in the box below her. Great reaction from the crowd.
The Divaz – La Voix D'Aretha
Well it is no surprise that The Divaz chose to cover Aretha's iconic song Respect, dressed all in red and in the same style.  It is a total throwback to the great Motown girl groups of the 60's such as The Supremes and The Ronnettes. They sing the song completely acapella with a two beat boxers for company, showing just how powerful they are as singers.
Standing on a plinth above the stage, from the start of the song it harks back to those girl group performances mentioned above. The dance moves are on point and the voices are fantastic, it isn't a Motown song more of a modern pop song with some vintage flourishes. It is slightly repetitive but their voices keep it interesting enough, it is not a performance or song that would win Eurovision.
We then go to Christer Björkman, Swedish jury member.
Ugo – Ce Qui Me Blesse
Ugo treats us to a performance of Resiste by former Eurovision winner France Gall.  This is a modern take on the song with, for me, too much of a jarring arrangement and too much finger clicking. Although it does give us more of an idea for what is to come with his entry.
Ugo starts standing in front of a setting sun, when the chorus hits in he starts to gesticulate around the stage as on the LED screen the outline of a female figure is looking down on him. It is just UGO on stage and a lot of spotlights. The presentation is simple and works well with the song, although the song is too linear in its structure and doesn't have enough to make it interesting to a wide and varied audience.
We then meet the Georgian Jury member Natia, she praised French music and particularly the French language in music.
Tracy de Sa – Pour Aqui
We get a cover of Eminem's song Lose Yourself from Tracy accompanied by a pianist, she seems to enjoy the performance and looks like a confident performer.
Tracy starts the song in a corridor outside of the studio, the walls are covered in neon flashing lights. As she walks down the corridor she is joined by four dancers and takes to stage. There is a great drum beat to this and some people could compare this to Asanda's Legends last year, a real urban feel and Tracy sells the song with her performance. There is a lot of flashing lights in the background and lyrics flash up on the LED screen behind her. Unfortunately I feel this is all to distract from the lack of vocal ability. The song doesn't necessarily need the best voice, but Tracy seems to run out of breath at certain points of the song.
After the first four performances we then go to the Green Room for a quick catch up with The Divaz, they treat everyone to another acapella performance, this time to Ce Ce Peniston's Finally.
Emmanuel Moire – La Promesse
Emmanuel first covers A-Ha classic Take on Me, he sits at his piano and sings a stripped back intimate performance of the pop song. He really shows of his vocals with this song, and the crowd seemed to like him as they start chanting his name at the end.
Emmanuel starts his Ballad in a box as the camera gives the illusion that he is spinning and Emannuel acts the part stumbling out of the box onto the stage where two dancers are dancing expressively. They then start to interact with Emmanuel ripping of his oversized jacket by the sleeves first, then he starts to fight with them before it ends with him looking at double of himself as the lighting goes dark. The song is a pleasant ballad, but it is about 15 years too late and even though it does have some dynamism, it doesn't excite enough.
We then see Mikolas Josef, the Czech Republic representative in 2018 as he talks about what he enjoys in a performance.
Noemie – Ma Petite Famille
Noemie gives us her take on a Britpop classic, Oasis' Wonderwall, the arrangement gives the song a country vibe and personally I prefer this to the original.
Her entry starts with Noemie singing in front of a red screen with white polka dots before it changes to different patterned backgrounds. She stays pretty static on stage for two thirds of the song before she walks down into the crowd with her backing singers. It has a slight tribal sound with a constant drum beat and Noemie does perform the song well, even with some shaky vocals in parts.
The panel are then asked for their favourites so far, Gabriella and Emmanuel seem to be popular with all panel members as do The Divaz and Tracy.
We then see Zoe Straub talk about her Eurovision entry from 2016 and the language it was sung in.
Seemone- Tous Le Deux
A cover of Claude Francois' Magnolia Forever introduces the viewers to Noemie. She has a classic chanson voice and this is a strong aspect of her entry to come.
This song is undeniably French, she gives vibes of Carla Bruni, with her breathy delivery and the song itself has a haunting melody. Noemie is striking in a navy and black dress as she stands centre stage with a spotlight on her and the camera panning around her. The song is a sleepy piano ballad in the French chanson style, and staged well this could do quite well at the contest. Noemie is overcome with emotion at the end and even makes the presenter emotional, this is a song you could get lost in and Noemie does drag you into her world. A fabulous performance.
Doutson – Sois un bon fils
Doutson is here to bring the fun and we can see this from the start of his performances, he first covers Cookie Diggler's Femme Liberee.  He jumps and dances around the stage enjoying every minute and gets the audience pumped for what is to come.
the performance starts with Doutson talking, before the camera pans out to show a young dancer dressed similarly to him, which obviously represents him as a young boy. When the first chorus kicks in Doutson is joined by dancers, although they disappear in the verses and only come back for the chorus. At the bridge the young boy joins him centre stage for a powerful interaction before the song ends.
We meet Armenia Head of Delegation and international jury member Anushik Ter-Ghuksyan.
PhilipElise – Madame La Paix
Well there is no lack of confidence with PhilipElise as she covers Au P'tit Bonheur's song J'veux Du Soliel while running around the stage and throws in some interesting facial expressions.
PhilipElise starts on a jetty as she walks to the end she then jumps onto a stage covered in dry ice. She is joine on stage with a guitar player, drummer and accordion player. Same as the cover song she runs around the stage interacting with the audience and the musicians. I feel as though she gives more energy to the song than is needed and takes away from a good song because of that.
Now that all songs have been performed we were then joined by Exectutive Supervisor of the Eurovision Song Contest, Jan Ola Sand.  He was their to remind people how important it was to have a competition like Destination Eurovision.
After 3 recaps of the entries, Vitaa performed her song Tu Me Laisseras with Circus inspired staging.
Results
| | | | | |
| --- | --- | --- | --- | --- |
| Performer | Jury | Televote | Total | Result |
| Gabriella | 14 | 18 | 32 | |
| The Divaz | 26 | 28 | 54 | Qualified |
| Ugo | 30 | 8 | 38 | |
| Tracy de Sa | 2 | 13 | 15 | |
| Emmanuel Moire | 28 | 56 | 84 | Qualified |
| Noemie | 8 | 6 | 14 | |
| Seemone | 60 | 53 | 113 | Qualified |
| Doutson | 24 | 14 | 39 | Qualified |
| PhilipElise | 18 | 13 | 31 | |