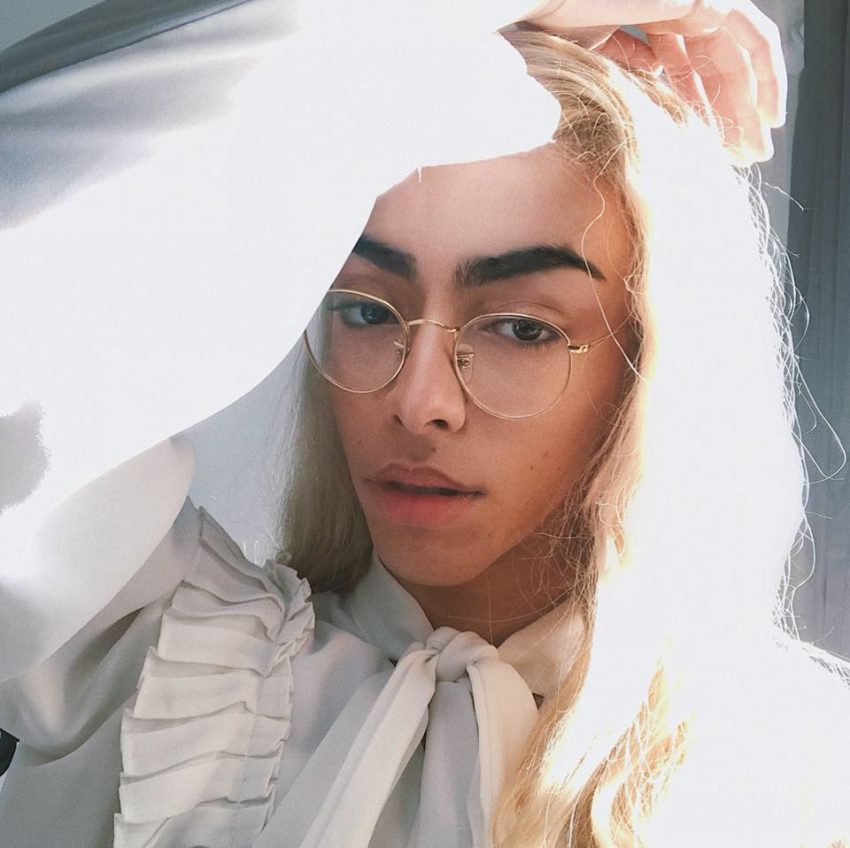 Tonight saw the start of France's National Eurovision Selection, Destination Eurovision. This is the second year in a row that French Broadcaster, France2 have decided to go with a National Final format.
France, Eurovision's original powerhouse, has experience somewhat of a renaissance at the contest in recent years. After 2015 fan favourite Lisa Angell failed to set the scoreboard alight in Vienna, the gallic nation took a long hard look at what the future had in store for them at the contest. After employing the expertise of Edoardo Grassi, France came back to the contest in 2016 as a hot favourite with Amir's Pop banger J'ai Cherche. Since this France has always been a hotly anticipated country when choosing their artist and has always become a fan favourite, with 2018's Madame Monsieur hotly tipped to win the contest, in Lisbon.
The Show
Destination Eurovision is split into three shows, two Semi-Finals on January 12 & 19 with the Grand Final taking place on January 26. Unlike last years shows, all three shows are being broadcast live.
One noticeable difference will be the aforementioned, now previous, Head of Delegation Edoardo Grassi. As an influential figure in France's resurgence over the last 4 years, Grassi was key in securing the participation of Amir and Alma in the contest and also it was his desire to have a national final. He can feel a sense of satisfaction as he was able to achieve this in 2018 and that it is being picked up again in 2019. Unfortunately for the external employee, France2 brought the contest preparation 'in house' and Grassi parted ways with the broadcaster in late 2018.
Similar to last year's format, the 18 acts are split into two groups of 9, competing over the 2 semi finals, with 4 songs qualifying from each round and moving on to the final.
Voting is split into two parts, Jury (50%) and Televoting (50%). The jury is made up of 5 international members of the Eurovision community who have different experiences of the contest, they include Producer of Israel Calling Tali Eshkoli (Israel), "Dr Eurovision" Paul Jordan (UK) and 2016 Serbian representative Sanja Vucic (Serbia).
The biggest change this year is that the Francophone jury made up of Christophe Willem, Andre Manoukian and Vitaa have no voting power and are there to critique the performances.
Each performer sang two songs, their potential Eurovision entry and a song of their choice, we got to hear some French classics, modern chart music and a French Eurovision entry from recent years.
Performances
Naestro – Le Brasier
First he performed a short version of his chosen song, Ed Sheeran and Andrea Bocelli's Perfect. He received a great reaction for his version, where he also showed off his Operatic talents.
He then performed his potential entry, a song co-wrote by 2017 representative Alma. Naestro starts the performance in an almost blacked out stage, while he sings a gentle slow piano ballad. The song then kicks into a dubstep-lite ballad and we then seen Naestro was joined by backing singers on a raised plinth. The song was well received with the audience, a good show opener and the panel seemed to enjoy the performance.
Florina – In The Shadow
Starting with Edith Piaf's 'Lhymne a l'amour', she received a great response from the audience, and then its time for her entry.
Dressed in a shimmery black dress, Florina stands completely alone on stage surrounded by smoke with an LED screen behind her completely white with a black shadow moving about in rhythm to the R 'n' B style ballad. Florina's voice is fragile and works beautifully with this modern ballad, she did hit a bum note near the end of the song but finished strong.
After the first two songs we took a break and talked to the Israeli juror, Tali Eshkoli. Asked how preparations for the upcoming Eurovision Song Contest, she replies "We are not sleeping", but in great spirits.
Chimene Badi – La-Haut
Another Edith Piaf song, Chimene tackles probably the most well known Piaf song, at least for non-French speaking audiences, 'Je ne regrette rien'.  Again a great reaction from the audience and Vitaa seemed to particularly enjoy the performance.
Immediately getting vibes of Christabelle's MESC 2018 staging  Chimene was in a box where hues of pink, purple and white swirl around her on projection screens. Chimene is a confident performer and this was apparent from start to finish with her rich vocals and professional stage presence. Vocals were on point and the performance was engaging, the panel seemed to really enjoy this performance.
We then meet Portuguese juror, Carla Bugalho Trindade, she was asked what she thought of the French 2018 entry, to which she gave her democratic answer.
Battista Acquaviva – Passio
Battista covered Italian singer and former Eurovision participant, Gianni Morandi (Italy, 1970), with the song Parla Piu Piano. Her voice sounded very fragile during the rendition, and it seemed to hypnotise Christophe Willem.
Dressed in all white on an all white stage, Battista is on the top of what can only be described as a multi staircase surrounded by half naked men. The song is very angelic, almost Enya inspired and the men are dancing expressively around her. The bridge of the song introduces a snow shower as she finishes on a high.  Her fragile voice works well with the style of the song and it was praised for its originality.  I personally felt the performance was just a little too sleepy to do well at Eurovision.
A short interval and cut away to the green room.
Slivan Areg – Le Petit Nicholas
Now there is no question as to where this style of music is from. Quintessentially French in sound Silvan sang Claudio Capeo's 'Un Homme Debout'.
Slivan's entry is very much in the vein of his previous performances song. It is typically French in it's style, with a very inventive staging. Silvan is quite literally La Petite Nicholas. A lively performance, Silvan is on stage and with some clever camera angles and tricks is found in a black and white 2D animated world surrounded by trees, on top of bridges and standing among the greatest landmarks in the world.  The staging elevates this song completely and makes the entry a talking point. This would be interesting to see if it could be replicated in Tel Aviv, but it was not a completely polished performance and would need some tweaks.
We then had a recap of the first five songs and a chat with Serbian juror Sanja Vucic. She was asked her favourite French Song, she choose the Edith Piaf classic sang by Chimene earlier in the stage and Sanja gave her rendition of it.
Bilal Hassani – Roi
A modern performer from the first song, Bilal is most well known in France for participating on The Voice Kids. In drag he is a striking performer and gave a great rendition of Stromae's Hit Carmen.
Starting in the audience for their Eurovision entry, Bilal walks on to stage to join four female dancers for the rest of the sog. Roi is co-wrote by last years Destination Eurovision winners  Madame Monsieur. It is a good performance of this  R 'n' B ballad.  It is a little clinical and almost over-performed, it is apparent though that a large section of the audience is Bilal fans and they made their voices heard during the song. Comments from the panel were constructive, although some murmuring from the audience showed that this wasn't as well received as previous entries.
We then chatted to Armenia's juror David Tseruyan who told us what Eurovision meant to him.
Aysat – Comme Une Grande
Well we start with probably the most famous and popular 70s pop song, ABBAs Dancing Queen, Aysat decided to sing an updated version and gave it more of a reggae arrangement, she had the audience dancing along although we all know it's the song that will always get us on our feet.
The song started off with some tropical drums and then Aysat racks up the dancing with the first real upbeat song of the competition. Some great dancing and attitude made this an enjoyable performance and her vocals were for the most part were good. Personally this is the first song I could see on the Eurovision stage. Well received by the panel and the audience.
Lautner – J'ai Pas Le Temps
Lautner are the first group/duo in the competition to perform and they gave us a rendition of Amir's 2016 Eurovision entry J'ai Cherche.  It was a slower version of the pop song, it was maybe not as good as it could be as the vocals seemed a little weak in parts of the song.
We get some violin playing, which of course is now a Eurovision cliché. Lautner are competent performers and seemed to enjoy themselves on stage. The vocals were just not good and it was hard to hear them at times.  The song could do well, but it wasn't helped by this performance.
We then met "Dr Eurovision" UK juror Paul Jordan. Asked about what the recipe to a good Eurovision song is, he said there was no recipe for success.
Mazy – Oulala
Mazy is a striking performer, and her performance of Calogero's hit Si Seulement Je Pouvais Lui Manquer even had Vitaa singing along lovingly.
Mazy stands on top of a pink plinth as she sings this tropical dance-ballad, behind her is the name of the song flashing in Neon pink and blue. The break down in the song sees Mazy beating a wooden box and she seem comfortable on stage, was a nice finish to the semi final songs.
Results
| | | | | |
| --- | --- | --- | --- | --- |
| Performer | Jury | Televote | Total | Result |
| Naestro | 12 | 8 | 20 | |
| Florina | 0 | 21 | 21 | |
| Chimene Badi | 22 | 44 | 66 | Qualified |
| Battista Acquaviva | 2 | 29 | 31 | |
| Silvan Areg | 38 | 21 | 59 | Qualified |
| Bilal Hassani | 58 | 57 | 115 | Qualified |
| Aysat | 34 | 6 | 40 | Qualified |
| Lautner | 26 | 9 | 35 | |
| Mazy | 18 | 15 | 33 | |
Did your favourites make it to the final tonight, or was there a performance you thought was more deserving?
Let us know in the comments.