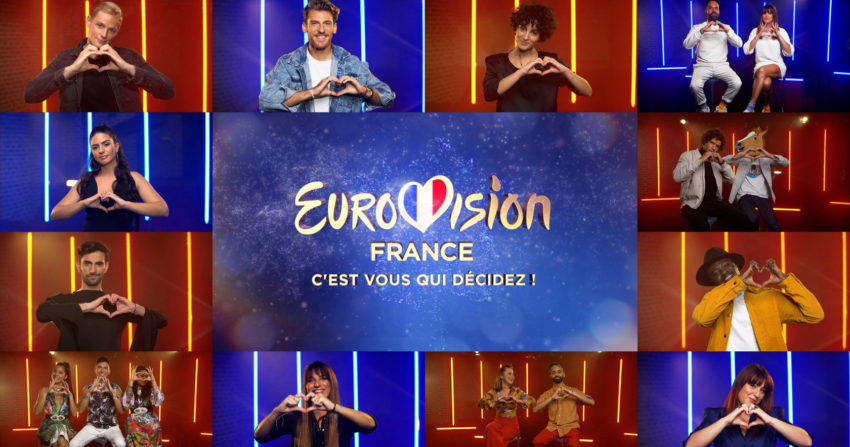 Today it was officially announced who will be the 12 finalists in the French national final for Eurovision 2021.
It was previously announced that France will not choose their 2020 bid Tom Leeb for Eurovision 2021, and will try the national final instead. Instead of going back to Destination Eurovision, which was used in 2018 and 2019, they presented a new format called Eurovision France – C'est vous qui décidez!. It consists of only one show with 12 participants, the show will be hosted by Stéphane Bern and it will be broadcast on France 2 channel. The result will be decided for 50% bytelevoting and the other half will be delivered by a 10 member jury. It was also presented that the national final will not be held in Paris, but in one of the provincial cities.
Let's now take a look at the list of all 12 finalists of Eurovision France – C'est vous qui décidez!:
All of the finalists will be presented on each their evening, beginning on December 16 on France 2 channel during a programme called Eurovision France – les finalistes. They will tell the viewers more about themselves and their song.
Besides this great news, France TV today announced that France will be the host of Junior Eurovision 2021 following Valentina's victory two weeks ago. Her song J'imagine was co-written by Barbara Pravi, who is among the 12 finalists in French national final. Will she manage to win the adult contest similarly as she did with Valentina in its Junior edition?