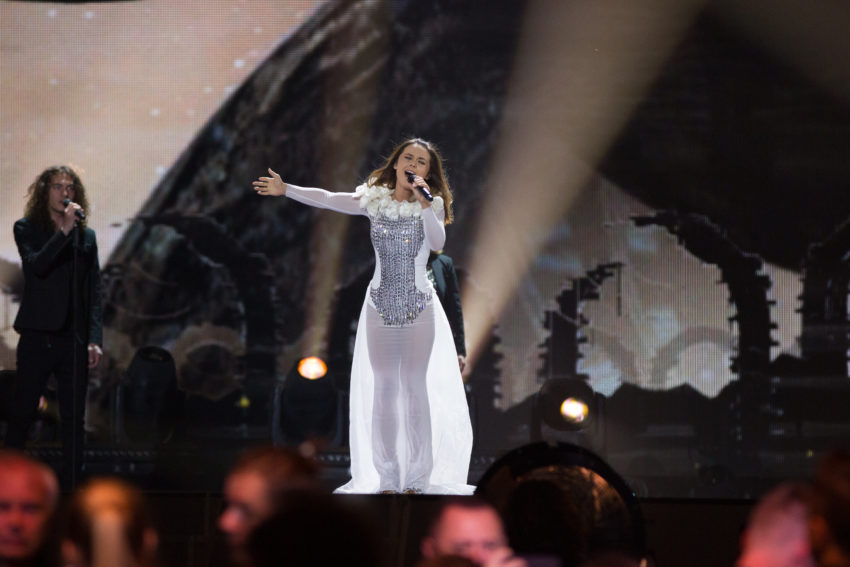 Albania's broadcaster has revealed the 22 participants that will compete at this year's Festivali i Këngës, along with the respective song titles.The national selection will be held in Tirana's Palace of Congres in December, and will welcome a familiar Eurovision face – Luiz Ejlli – who will compete, this year, as part of a duo.
From 70 entries, RTSH – Albania's official broadcaster – along with a 5-member jury panel, have chosen only 22 competitors, who will be split into two semifinals. The country's national selection, Festivali i Këngës, will be the very first one to be held for 2018, and will have a candidate ready by the 23rd of December.
Amongst the candidates, there's a familiar Eurovision face who represented his country back in 2006, with his song Zjarr e ftohtë. Hoping for a better result, since he failed to qualify back then, Luiz Ejlli will not be performing alone, but with Rezarta Samja. RTSH has also revealed the title of each of the 22 songs. All songs will be sung in Albanian:
1. Inet Neziri – Piedastal
2. Lynx – Vonë
3. Rezarta Smaja & Luiz Ejlli – Ra Nje Yll
4. Orgesa Zaimi – Ngrije Zërin
5. Artemisa Mithi – E dua Botën
6. Tahir Gjoci – Orë e Ndaluar
7. Bojken Lako – Sytë e Shpirtit
8. Manjola Nallbani – Të Pandarë
9. David & Genc Tuqici – Tjetër Jëtë
10. Grupi Na & Festina Mejzini – I Njejti Ciell
11. Mariza Ikonomi – Unë
12. Redon Makashi – Eksistoj
13. Eugent Bushpepa – Mall
14. Lorela Sejdini – Pritën Edhe Pak
15. Elton Deda – Fjalët
16. Ergi Bregu – Bum Bum
17. Denisa Gjezo – Zemër Ku Je
18. Endri & Stefi Prifti – Mesazh
19. Xhesika Polo – Përjetë
20. Evans Rama – Gjurmët
21. Akullthyesit – Divorci
22. Voltan Pordani – Pse të Desha
Festivali i Këngës' 56th edition will take place in Tirana's Palace of Congres on the 21, 22 and 23 of December.
Albania have been absent from the final since Elhaida Dani qualified in 2015. Remind yourself of her entry below.