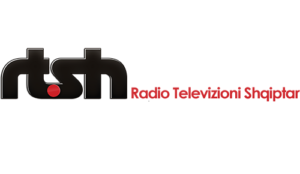 The Albanian national selection will undergo some changes for the 55th edition. Festivali i Këngës will for this year use a new voting system which gives some power to the TV viewers. Deadline to submit songs hasn't ended, but name speculations have already started.
The 55th edition of Festivali i Këngës brings new cards on the table. Unlike previous years this time the public will have a saying in the selection of the winner. At a conference held on Monday at Rogner Hotel, the Director and head of Festivali i Këngës, Rezart Aga presented the new rules as well as the 5 artistic directors consisting of Shpëtim Saraçi, Alfred Kaçinari, Florent Boshnjaku, Bojken Lako (former FiK participant and juror) and Gent Rushi. They will select the 24 songs competing in this year's edition.
The writer of the 55th edition was revealed to be Melsi Qirici. The Festival will span over 3 nights. Twelve songs will be presented in each of the first two nights, and only 14 will qualify for the final. Eight songs will be chosen by the professional jury, three songs by the press/media jury and the other three by the public jury. In the final though, the jury will hold 60% of the voting and the public 40%. Broadcaster RTSH opts for a better result and a more fair result accepted by the festival's audience and fans.
Rezart Aga also revealed that the winners of the 2nd and 3rd prize will get the chance to travel with the winning team to the host city of the 2017 Eurovision Song Contest.
The deadline for application to the Festivali i Këngës is October 24th. Meanwhile, speculations about former participants like Linda Halimi joining the competition are high. Time will tell though, and the things are surely heating up.
Eneda Tarifa represented Albania in the 2016 Eurovision Song Contest in Stockholm, failing to qualify and bringing Albania one of its worst results. Check out below her perfomance in Globe Arena: