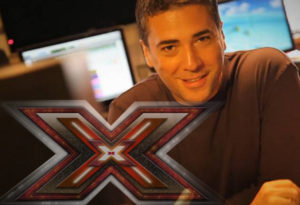 Former Eurovision Song Contest singer, composer and host Željko Joksimović, is going to be a jury member of X Factor Adria, which is a pan regional Balkan edition of the popular TV show featured all over the world. Currently the auditions are running for the show that kicks off with its live shows next month. 
This autumn, the Balkan edition of X Factor is going to kick off. The auditions for the competition already started in August.
Yesterday, it was officially announced that Željko Joksimović is going to be a jury member at X Factor. He participated at Eurovision twice as a performing artist (Serbia & Montenegro 2004 and Serbia 2012) and twice as a composer (Bosnia & Herzegovina 2006 and Serbia 2008). He was also one of the hosts of Eurovision Song Contest in 2008.
The auditions will have been completed by the 17th of September, and 300 participants will compete for the winning title, starting from mid-October.
X Factor Adria will be broadcast in Serbia, where it is also produced, and in  Montenegro, Bosnia & Herzegovina and F.Y.R. Macedonia. The show will be carried out by RTV Pink (Radio Televizija Pink) and IFC production.
Below you can watch the music video of the acoustic version of Željko Joksimović's latest single, Ludak Kao Ja.
You might also be interested in: