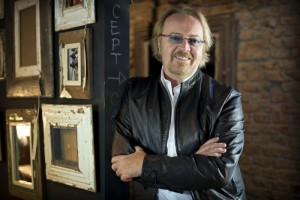 Organizers behind his concert tour in Spain have announced the suspension of Umberto Tozzi's shows due to a sharp rise in VAT, which is applied to these kinds of cultural events, which has rocketed from 8% to 21%. They have based their decision on the inability to cope with the costs and the downturn in ticket sales.
The multitalented Italian singer Umberto Tozzi, who represented Italy at the 1987 Eurovision Song Contest singing Gente Di Mare alongside Raf, has suspended his Spanish live concert tour, which would have started on the 8th of October at the Theatre Nuevo Apolo in Madrid. The tour was scheduled to visit more than a dozen cities throughout the month of October.
The reason for the cancellation is the rise in VAT, which has gone from 8% to 21% in Spain in recent weeks after tough measures taken by the government. The unpopular move has resulted in a catastrophic slump in ticket sales, widely affecting theatres and shows in general, but in this case, it was impossible to increase the price of localities after some of them had already been sold. The organizers have stated that they deeply regret the inconvenience this decision may cause and ensured that the amount of tickets already sold will be refunded at cost price through the same way by which were bought.
Meanwhile, Umberto Tozzi has regretted the suspension of his Spanish tour and has explained that it was a unilateral decision of the local promoter, Moon World Records. He maintains that this sudden unfortunate situation was news to him, as he has not been consulted about the cancellation of the tour.
Tozzi, who is wildly popular in Spain since many of his songs such as Ti Amo or Gloria have been translated into Spanish, has never given a live concert on Spanish soil. In fact, last year due to personal reasons, he cancelled the concert which was to be his debut in Spain and so it seems that his Spanish fans will have to keep on waiting.