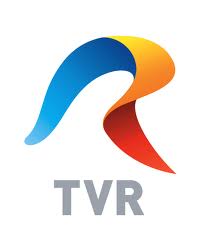 TVR has announced its plans regarding the selection of the Romanian representative for the 2014 Eurovision Song Contest. Twelve acts will be picked by an internal jury from all the submitted songs to perform at the televised show which will be held on the 1st of March.
As in previous years, the upcoming Romanian Eurovision representative will be chosen once again by a national final and all artists wishing to represent the country at the 2014 Eurovision Song Contest can submit their applications to the broadcaster from the 15th of January until the 14th of February when the submission period will be closed.
On the 19th and 20th of February an internal preselection will take place where a panel of experts will listen to all submitted entries, picking the best twelve to perform at the big final which is scheduled to be held on the 1st of March when the winning act will be chosen.
It is expected that the names of the twelve finalists will be announced on the 20th of February but so far, we already know that two former Romanian Eurovision representatives have shown interest in representing their country once again. They are Paula Seling and Ovi Jacobsen, the 2010 Romanian representatives, who a few weeks ago released a snippet of a potential bidding song called Miracle.
Some other popular Romanian artists have also announced that they will be taking part of the national selection for the 2014 Eurovision Song Contest such as Stefan Stan, winner of The Voice of Romania, who has recently published a teaser of a potential candidate song titled Breath in a duet with TeddyK. Among the candidates we also find known names like the Brit Krystal Mills who already was among the contenders for the Swiss selection this year. Her candidate song for the Romanian selection will be a ballad called Cry and it will be sung alongside Mircea Cioclei.
Last year, Cezar represented Romania at the Eurovision Song Contest achieving a 13th place in the final with his song It's My Life. You can watch his performance in our 3D video below. If you don't yet have the suitable equipment this can easily be turned off in the player for regular 2D viewing.
You might also like to read: