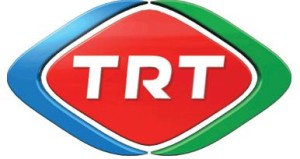 After the confirmation of participating at the 2013 Eurovision Song Contest, Turkish public broadcaster, scheduled its further working strategy. As it is planned to hold a special meeting with an advisory board in early november, the exact date and the names participating at the meeting is determined by the broadcaster.
Turkey had a short dilemma about their participation at the 2013 Eurovision Song Contest after TRT's general director İbrahim Şahin's shocking statements about the contest this summer, pointing that Turkey would consider a withdrawal in 2013. But a few days ago, the broadcaster had changed their mind when they said about the next Eurovision Song Contest: 'We'll have a song in Malmö 2013'. 
The broadcaster gave some clues about their strategy to the media afterwards. According to the broadcaster, a special meeting between TRT's committee and a special advisory board
would be held in early November. Different than previous years, the
advisory board is suggested to be established by some of the previous
representatives, song writers and popular singers. 
Yesterday more details regarding this meeting was published: The meeting will be held on Friday, November 2nd with the participation of top class musicians, songwriters, former participiants and media members. The meeting will be held in Mesut Cemil Studio of İstanbul Radio and everything about the next Eurovision Song Contest will be discussed at the event. The discussions will take start at 9.30 a.m. and will continue till 6.30 p.m.
Veteran Eurovision commentator of Turkey, Bülend Özveren will be moderating the discussions where İbrahim Şahin (General Director) and Deniz Çakmakoğlu (Head of Music Department)  will take the openning speechs. Some former participants will attend the event to share their previous experiments at the Eurovision Song Contest: 
Can Bonomo (2012 participant/ Love Me Back)
maNga's Ferman Akgül (2010 participant/ We Could Be the Same)
Mor ve Ötesi's Harun Tekin (2008 participant/ Deli)
Kayahan and Demet Sağıroğlu  (1990 participants/ Gözlerinin Hapsindeyim)
Sertab Erener (2003 participant/ Everyway That I Can)
MFÖ's Fuat Güner  (1988 & 1985 participant/ Sufi & Didai Didai Dai)
Seyyal Taner (1987 participant/ Şarkım Sevgi Üstüne)
Semiha Yankı (1975 participant/ Seninle Bir Dakika)
The rest of the participiants of the event will be as follow (the latest confirmation is yet to be done):
– Ali Eyüboğlu (TV critic)
– Arif Sağ (musician, songwriter & composer)
– Erhan Konuk (producer, TV commentator)
– Garo Mafyan (musician, composer & chef of 1982, 1985 & 1987 participating entries)
– Işın Karaca (singer, 2000 and 2001 national finalist)
– İzzet Öz (musician & radio commentator)
– Nil Karaibrahimgil (Singer, songwriter and fan nominee for the Eurovision participation)
– Özdemir Erdoğan (musician, songwriter & composer)
– Selami Karaibrahimgil (musician)
– Sezen
Cumhur Önal (songwriter, tv and radio commentator)
– Ali Kocatepe (singer, songwriter and composer of 1983 national final song)
– Aykut Gürel (songwriter & composer)
– Cengiz Semercioğlu (media & tv productor, commentator)
Please note that the meeting is also planned to be broadcasted via TRT's webtv. Eurovisionary will keep you informed with more details.
Turkey joined the contest for the first time in 1975 with Semiha Yankı and the country's first and only victory came
after an internal selection in 2003, with a memorable performance of
Sertab Erener and her belly dancers. By then, the public broadcaster
continued their tradition up to now, except from 2005. Below you can
watch last year's representative act, Can Bonomo – Love Me Back, in our 3D video. If you do not yet have a pair of suitable glasses we recommend getting hold of EuroVisionary's 3D glasses.