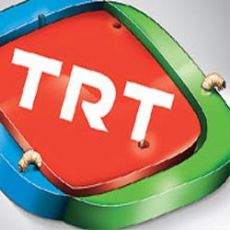 Rumours are not unusual in Turkey since the national broadcaster, TRT, made the decision to select internally their representative at the Eurovision Song Contest. Last week, rumours circulated in the media, speculating many names. At last, has TRT given a declaration on their way to Baku announcing the names with whom they are still in contact.
This year, the Eurovision Song Contest takes place in what some consider to be another ethnically Turkish country and neighbour to Turkey, Azerbaijan. After one of the biggest failures in Turkey's history last year with Yüksek Sadakat, this year's contest became more important for Turkish media. Up to now, there were some names such as Hande Yener, Atiye, Murat Boz, Şebnem Ferah and Hadise speculated, sourcing from some leaks from TRT. It has also been suggested by some fan based media that Atiye would be representing Turkey. The results of the annual poll of TRT suggested five names: Atiye, Murat Boz, Şebnem Ferah, Duman or Hande Yener  should representTurkey at the contest.Besides this news, the speculations peaked with the rumour of Kıraç's representation a couple of days ago.
Today, the corporation ended the speculations with a press release. According to the music department of the broadcaster, they have been in contact with 25 names this year and only five names made it to the last step: Atiye, Hande Yener, Şebnem Ferah, Murat Boz and Erhan Güleryüz who have being speculated for years in Turkey as fan choices. One of these five names will represent Turkey at the Eurovision Song Contest this year in Baku. 
According to one of the biggest news agencies in the country, HaberTürk, they were in touch with some names from TRT who informed them Atiye or Şebnem Ferah are more likely to represent Turkey in Baku.
With the latest TRT statement, it is clear that the corporation have followed public opinion by contacting Atiye, Murat Boz, Şebnem Ferah and Hande Yener, who are popular choices if the TRT poll is to be believed.
The presentation of the chosen name will take some more time and might be complete by January 15th, according to Deniz Çakmakoğlu, head of TRT Music Assembly.