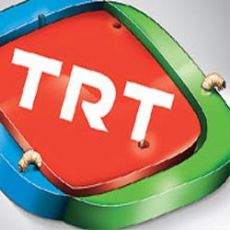 Turkey, via its broadcaster TRT, is one of the participating countries who pick the Eurovision Song Contest representative by an internal selection. The fan poll, which was held by the corporation to get to know public opinion has resulted in five names being suggested; Atiye, Murat Boz, Şebnem Ferah, Duman or Hande Yener.
This year in September, TRT opened their annual fan poll for the public to choose Turkey's representative at the Eurovision Song Contest in 2012. According to TRT, the fan poll has ended and the results are sufficiently reliable for a decision to be made.
The Turkish news agency Vatan, has reported that, according to the leak of Turkish broadcaster's database, the poll threw up a total of five names for the possible candidate and TRT is willing to offer participation to one of those names including Atiye, Murat Boz, Duman, Hande Yener and Şebnem Ferah. 
The leakage also claims the first choice will be Atiye, who was shown as an early suggestion for TRT, t
to represent Turkey at the contest. Murat Boz, who was also considered as a fan choice in last two years, will be the second option for the broadcaster if any of arrangement doesn't result well with Atiye. If not with those two names, the offer will be sent to Hande Yener, Duman or Şebnem Ferah.
The reportalso said that TRT made a crucial decision by sending Yüksek Sadakat,  where they simply ignored the fan choice last year, the contest ended with one of the biggest failures in history by Turkey. This year, the broadcaster is working in a more professional manner and the music experts also think Atiye or Murat Boz will be representing Turkey in Baku.
Turkey first participated in the contest in 1975, and Sertab Erener, who was also selected internally, brought the country its first victory in 2003. Athena (2004) and Kenan Doğulu (2007) were chosen internally and succeeded to the fourth place and MaNga also came second in 2010 with the same process. Last year Yüksek Sadakat ended up 13th in the first semi-final, thus failing to qualify for the final – the first time ever in Turkish history at the contest.