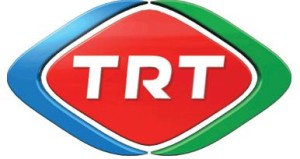 TRT, the Turkish national broadcaster which is the only member of the EBU in Turkey, celebrated its 41st anniversary yesterday in İstanbul Lütfi Kırdar Congre Palace. On that night, there were special guests who have participated for Turkey in the Eurovision Song Contest in past.
Forty one years have passed since the first television broadcast in Turkey on 31st January 1968. With the developments in television companies and many variations, Turkey has brought itself up to date in todays broadcasting world. This year, TRT has decided to celebrate its anniversary with a special live show held in Lütfi Kırdar Congree Palace. Many special guests and singers – who have also participated in the Eurovision Song Contest before – were invited to this splendid show.
The show was hosted by Fulin Arıkan and Korhan Abay, who also hosted the Eurovision Song Contest semi-final and final in 2004, İstanbul. On this special evening, Candan Erçetin (who represented Turkey in 1986 as a member of Klips ve Onlar with the song Halley), Nükhet Duru (who has appeared in Turkish national finals), Ajda Pekkan (who represented Turkey in 1980 with the song Pet'r Oil) and Hadise (who will represent Turkey next year in Moscow with the song Crazy for You) entertained millions of people watching on television and thousands of people in the Congree Palace. Also, Shaman Dance Group, who were the backing group of Gülseren – the representative of Turkey in the Eurovision Song Contest in 2005 with song Rimi Rimi Ley – appeared in the gala with their special dance shows.
Here you can watch the first moments of TRT broadcasting below.